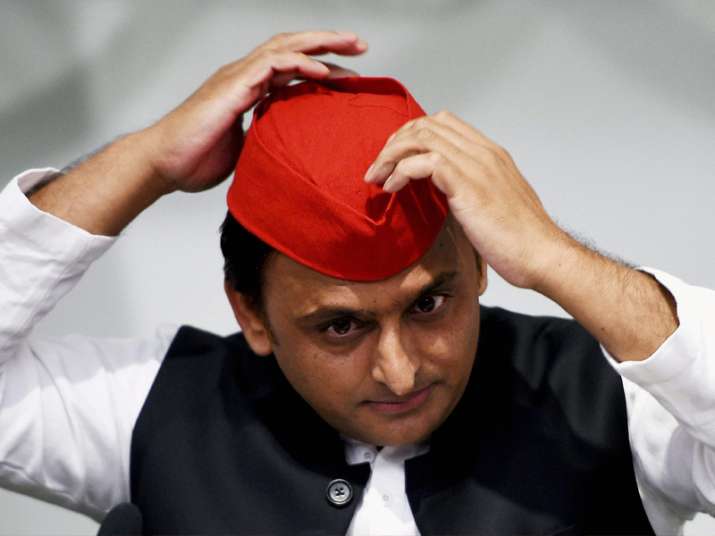 The Bharatiya Janata Party (BJP) today slammed Samajwadi Party national president Akhilesh Yadav for demanding ballot papers for holding elections.
The BJP, which decimated opposition to secure a thumping majority in UP assembly polls recently, said that instead of crying foul over the EVMs, the SP should realise that people of Uttar Pradesh have rejected it.
"It seems that Akhilesh Yadav does not have any faith in the EVMs (electronic voting machines), the mandate of the people of UP, his father (SP patron Mulayam Singh Yadav) or his uncle (former Shivpal Singh Yadav)," BJP's UP unit spokesperson Rakesh Tripathi said.
"The results of this UP assembly elections was a Tsunami, which simply annihilated all the possible caste equations. This is a grim reminder to regional satraps that days of politics of caste and religion are over," Tripathi added.
The BJP spokesperson also coined a new slogan -- 'Akhilesh, Maya, Kejriwal| ek sur, ek taal' -- on the prevailing situation vis-a-vis the row over EVMs.
Earlier in the day, Yadav had said that EVMs cannot be relied upon and demanded that all future elections be conducted through ballot papers.
"When will EVMs develop a snag no one can tell ... When will the software fail ... Machines cannot be relied upon. We do not have faith in EVMs," he told reporters here.
"We have 100 per cent faith in our ballot papers and it is our demand that future elections are held using them ... We do not want to go into whether EVMs are good or bad," the former UP chief minister said.
Yadav said that people feel that they have been misled (by the BJP) for forming the government.
"The entire election was fought by spreading hatred in the name of caste and religion ... The votes were taken by promising benefits in the name of caste and religion," he said.
With PTI Inputs