Follow us on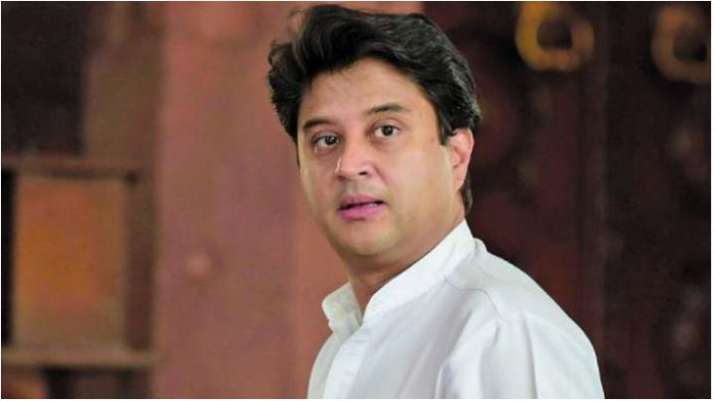 Developments in Rajasthan are taking an interesting turn and Ashok Gehlot-led state government is increasingly finding itself in a post. Amid reports of rift between Ashok Gehlot and Sachin PIlot, Jyotiraditya Scindia has made a tweet that has created a lot of buzz.
"Sad to see my erstwhile colleague, @SachinPilot too, being sidelined and persecuted by Rajasthan CM, @ashokgehlot51. Shows that talent and capability find little credence in the @INCIndia" tweeted Scindia.
It is worth noting that Jyotiraditya Scindia's rebellion against Kamal Nath in Madhya Pradesh had resulted in the collapse of the veteran Congress leader's government.
Jyotiraditya Scindia and Sachin Pilot both, were seen as promising leaders of the Congress. They belong to younger generation of Congress leaders which often finds itself at odds with the old guard in the party. Scindia is now in BJP.
In Rajasthan, there are reports of a rift between Ashok Gehlot and Sachin Pilot. Ashok Gehlot is a veteran Congressman while Pilot represents the younger leadership. Jyotiraditya Scindia's tweet has set off speculation about repeat of Madhya Pradesh in Rajasthan.
The situation in Rajasthan does not seem as precarious as it was in Madhya Pradesh. In Rajasthan, the coalition led by the Congress has a solid 48 seat majority as of now.
The number game:
In 200-seat Rajasthan Legislative Assembly, Congress has 106 MLAs. 12 out of 13 independent  MLAs support the Congress government. However, 3 have pulled back their support on Sunday morning.
2 tribal MLAs and 1 Rashtriya Janata Dal (RJD) MLA are supporting Congress.
2 CPI(M) MLAs have given outside support to Gehlot
BJP has 72 MLAs
The Congress coalition has a solid 48-seat majority over the Opposition currently.
Watch | 2 arrested in connection with alleged attempts to destabilise Rajasthan govt: ADGP