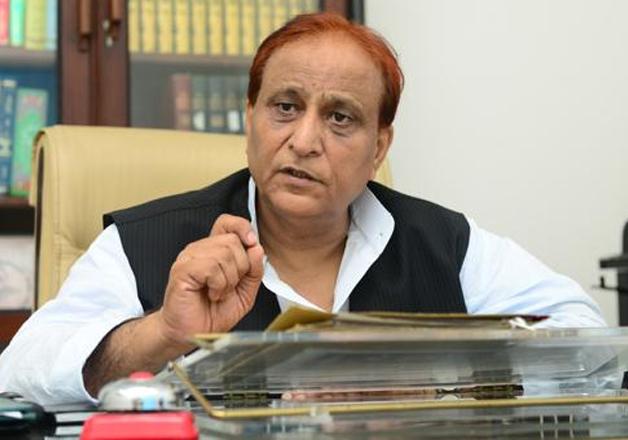 Muslim face of Samajwadi Party and senior minister in Akhilesh Yadav Cabinet, Azam Khan, has criticised Prime Minister Narendra Modi for raising 'Jai Shree Ram' slogan at the Dussehra function in Lucknow.
Khan said that the Prime Minister belongs to the nation and 'he should have raised slogans of all religions'.
"He (PM Modi) belongs to all...he should also have raised Allah-u-Akbar, Waheguru ji ka Khalsa ....," Khan told reporters here last night. 
PM Modi in his address at Aishbagh Ramlila in Lucknow had started his speech with 'Jai Shree Ram' slogan. 
Taking exception to Modi's stance on 'triple talaq', Khan said that he will not allow any injustice to Muslim women but "how talaq has to be given, how marriages will be conducted and how namaz has to be offered, are matter which will be decided as per the Personal law". 
He also opposed BJP's move to build a Ramayana museum in Ayodhya, saying 'it is an attempt to woo pro-Hinduvta elements' ahead of polls.
The Centre's decision to build a Ramayana museum in Uttar Pradesh has triggered a fresh Ram Mandir debate just ahead of the Assembly polls.
Further, he said that Muslims are keeping an eye on political developments and do not want to support an "unreliable political force".
Uttar Pradesh will go to polls early next year.