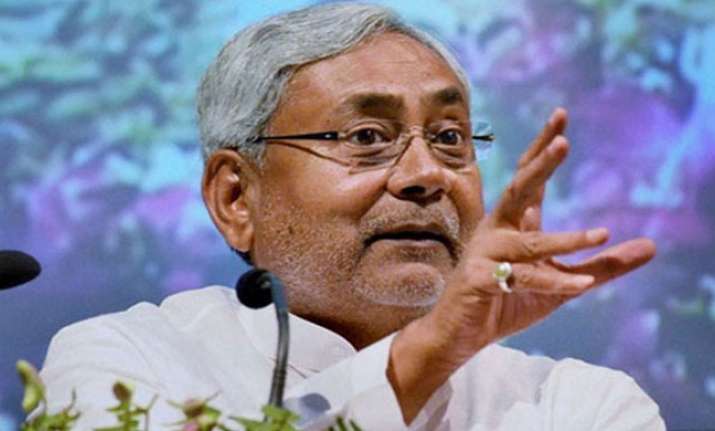 Hitting out at his political rivals, Bihar Chief Minister Nitish Kumar on Monday said that his opponents are trying to end his political career through a sustained attack.
"Nowadays, baseless analysis is being done for placing a view on a political issue," he said in an apparent dig at certain media reports suggesting that he was getting closer to the BJP by supporting the demonetisation. 
"Efforts are on for a long time to end my political career through a sustained attack," Kumar said at a meeting of the JD(U) state Parliamentary party here. 
Kumar, who is also the JD(U) national president, said that he had been taking "principled stands" on issues concerning the nation from time to time. 
"During the UPA rule, when the BJP-ruled states were opposing GST, I being in the NDA had supported it in the interest of Bihar and the country," he said. 
It has been noted that Nitish Kumar has recently supported Prime Minister Narendra Modi's policy of demonetisation which has led to speculations that he is planning to re-enter into NDA. 
It was also speculated that Nitish Kumar, during his last visit to Delhi, had a meeting with BJP National President Amit Shah. 
However, couple of days back, the Bihar CM dismissed any kind of meeting with the BJP national president. 
"There are few people who have made me meet Amit Shah and also facilitated phone conversation with Prime Minister Modi. These people are trying to eliminate my political career", Nitish Kumar said.