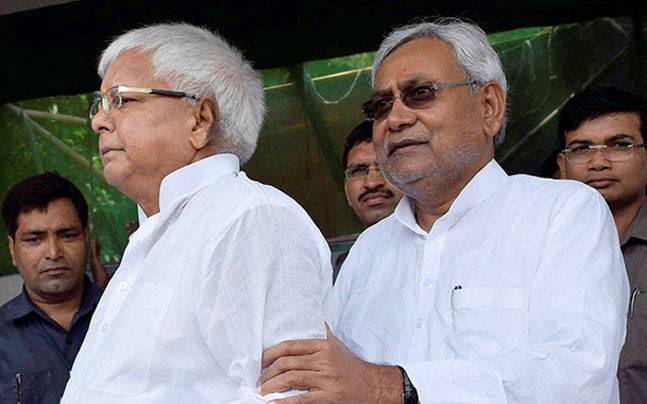 In a clear indication of the ruling Grand Alliance partners in Bihar treading different paths on crucial matters of policy decision, Janata Dal-United (JD-U) has decided to attend the rollout of GST in Parliament, while Lalu Prasad's Rashtriya Janata Dal (RJD) -- like the Congress – has decided to skip the historic event.
Senior JD-U leader and Bihar Energy Minister Bijender Prasad Yadav will attend the special session of Parliament on Friday midnight.
However, Bihar Chief Minister and party President Nitish Kumar will not be present at the rollout function.
According to JD-U spokesperson K.C. Tyagi, the party has not issued any directive to its MPs vis-a-vis the midnight function. 
"It is their choice. If they want to attend it, they can or they can skip it," Tyagi added.
On the other hand, RJD chief Lalu Prasad has announced that his party would boycott the meeting.
"RJD has supported the GST earlier but later we found that the BJP-led government at the Centre has changed it. So, we will not be a part of it (GST launch)," he said.
(With IANS inputs)