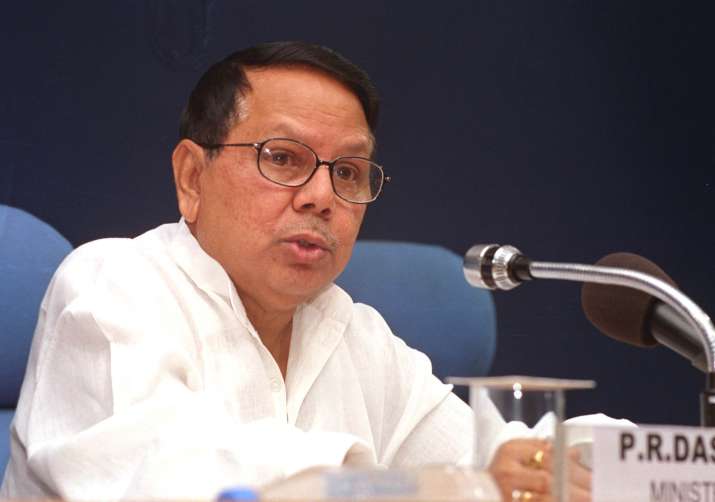 Senior Congress leader Priya Ranjan Dasmunsi, who was in coma since 2008, passed away at a hospital in New Delhi on Monday. He was 72. 
"He had been critically ill since the past one month and succumbed to the illness at 12.10 pm. His family members including wife Deepa Dasmunsi and their son were at his bedside at that time," Apollo hospital authorities said. 
The former Union minister had suffered a stroke in 2008 and was hospitalised since then. 
Dasmunsi was heading the All India Football Federation (AIFF) when he was taken ill.
Prime Minister Narendra Modi has condoled the demise of Dasmunshi. 
In a tweet, he said Dasmunsi was a popular leader with rich political and administrative experience. 
Modi tweeted, "Shri Priya Ranjan Dasmunsi was a popular leader with rich political and administrative experience. He did notable work to popularise football in India. Saddened by his demise. My thoughts are with Deepa Dasmunsi ji and family as well as his supporters." 
Congress president Sonia Gandhi also condoled the demise of the senior Congress leader, saying it is an "irreparable loss" to the party.
His body will be taken to the Congress headquarters on Akbar Road in New Delhi, where top party leaders including its vice president Rahul Gandhi will pay their homage. 
In her condolence message, Sonia Gandhi described Dasmunsi as a "devout" political activist and "one of the tallest" leaders of West Bengal. She said Dasmunsi served the party and government "illustriously". 
"His work at the immense work at the grassroots would be remembered for posterity," she said. 
Despite his prolonged illness, he remained popular among his people. "His death is an irreparable loss to the Congress party and the country," she said. 
Gandhi expressed solidarity with the leader's family, particularly his wife Deepa Dasmunsi, and supporters.