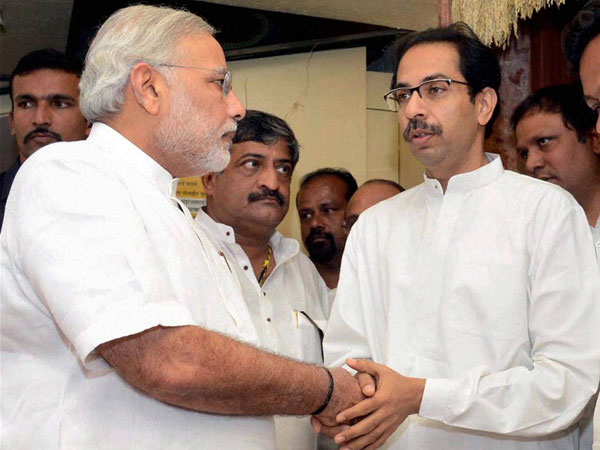 Mumbai:  Shiv Sena will be celebrating its 50th anniversary on Sunday i.e. June 19. The party was founded on June 19, 1966 by the late Bal Thackeray.
Sena has decided to celebrate its birthday on June 19 in a big way but in an interesting development, the party has not invited the BJP to the event.
Political observers point out that the way Sena has ignored BJP reflects the unease which exist between the two alliance partners and  that it can have wider ramifications for the two parties in 2017 Mumbai municipal corporation polls.The widening chasm has created doubts over whether the two alliance partners will contest Mumbai municipal polls together or not.
Sena, however, says that the birthday celebration is an internal matter of the party and they have not invited any other party.
"We have not invited BJP to the event. In fact, we have not invited any other party. It is an internal matter," Maharashtra industries minister and senior Sena member Subhash Desai was quoted as saying by The Times of India.
The BJP, however, has not taken the snub seriously and has pointed out that it's Sena's prerogative to decide who to invite for their birthday bash.
 
"We wish them well. There is no compulsion. It is their choice," Mumbai BJP chief Ashish Shelar told TOI.
 
It should be recalled that the Sena is not very happy after it joined Maharashtra government as a junior ally.
The party's mouthpiece 'Saamana' has been constantly attacking Narendra Modi-led central government on various issues.
 
Recently, the party's mouthpiece had criticised PM Narendra for raking up 'corruption in the country' during his overseas visits. The article had advised the PM against washing dirty linen abroad as it brought disrepute to India's name.