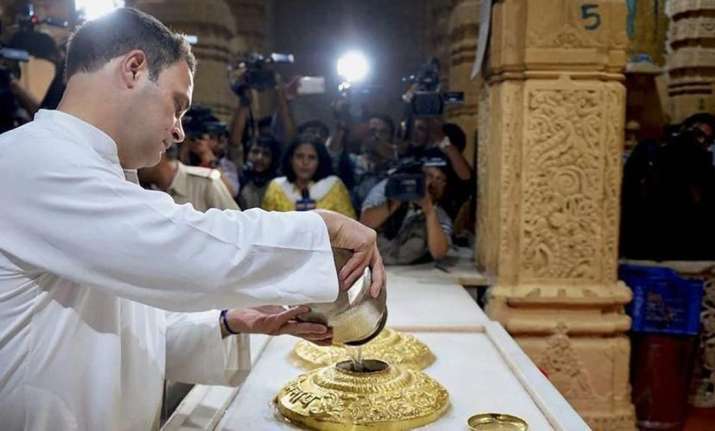 After giving tough competition to the ruling BJP in the just-concluded Assembly elections, the Congress has decided to effect a big change in its strategy in the state.
The party has made up its mind to follow the policy of "soft Hindutva" in the state where it's out of power for last 22 years.
The Congress has drafted a clearly defined plan in this regard under which the party  will help in repairing and renovation of temples in Saurashtra region.
 
The party will also work for sending prayers-related materials in the temples. Not only that, the party will make arrangements for performing aarati in the temples.
Under the Congress plan, renovation of Ram temples in 148 villages will be undertaken. The party is also going to form "Shri Ram Suryodaya Sandhya Aarati committees"in the region.
 
Though big leaders of Congress are refusing to directly confirm the talks of the party planning to follow the policy of Ram-bhakti, they are giving ample hints of the party all set to move forward in the direction of "soft Hindutva".
Rattled by the Congress plan, the BJP has accused the grand-old party of adopting "double standards" on the Hindutva issue.