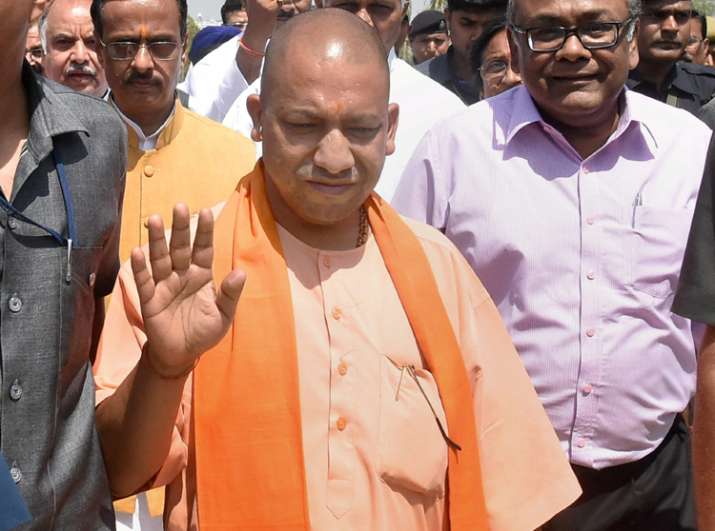 Slamming criticism of his government's move to crack down on illegal slaughterhouses and regulate meat trade, Uttar Pradesh Chief Minister Yogi Adityanath on Monday said that he was merely trying to enforce the law and there was no prejudice involved. 
"I am doing nothing on my own. The National Green Tribunal in 2015 and the Supreme Court in 2017 have given many adverse observations on illegal butcher houses in the state and gave certain directions to the state. We have just followed those instructions. You cannot call illegal as legal," CM Adityanath was quoted by Times of India as telling RSS weekly 'Organiser'. 
He further specified that clear instructions were issued not to disturb those who had licences and were following norms. 
"No legal operator will be harassed, I can promise you that. Moreover, nobody can be allowed to play with the health of people of the state," said Yogi Adityanath. 
He also pledged to follow the policies and programmes of Prime Minister Narendra Modi, and said those criticising his elevation basically didn't like to see India's growth and progress. 
On building a Ram temple in Ayodhya, Yogi said, "I welcome the observations made by the Supreme Court. As the government is not party to it, so the two parties in contention should have a dialogue and resolve the matter. If any help of the state government is needed, we are ready to provide that".
The CM also said "misconceptions" have been created about him due to his saffron-clad look and promised to win hearts of "all sections" by spreading a new idiom of happiness and prosperity.
The Chief Minister said those who have been "insulting" India's traditions in the name of secularism and appeasement are feeling threatened after he took office.
Listing out the priorities of his government, Adityanath said protection of "rashtra" (nation) will be the main "dharma" (religion) of his government. "This is focal point of humanity. In UP we would provide corruption-free administration and rid the society of goonda raj," he said, adding plans have been made and their impact will be visible in the next two months.
Promising to clear the dues of sugarcane farmers within 14 days, Adityanath announced five-six new sugar mills will be opened in the state over the next six months.