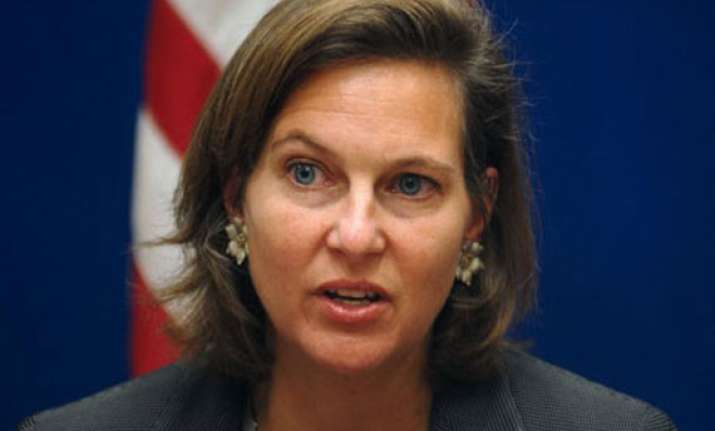 Washington, Feb 22: The United States has strongly condemned the terrorist bombings in Hyderabad that killed more  than a dozen people and offered assistance in investigation if requested by the Indian government.
US Secretary of State John Kerry, who is scheduled to meet visiting Foreign Secretary, Ranjan Mathai, in a few hours would also personally convey his condolences on the terrorist attacks in Hyderabad, his spokesperson told reporters at the Foggy Bottom headquarters of the State Department.
"We condemn the cowardly attack in Hyderabad, India, in the strongest possible terms, and we extend our deepest sympathies to those affected and to the people of India," the State Department spokesperson, Victoria Nuland, told reporters at her daily news conference.
"As you know, Secretary Kerry will have a chance to see Indian Foreign Secretary Mathai later this afternoon, and he will convey our sympathies in person and affirm our support for India during this difficult time," she said.
"The United States stands with India in combating the scourge of terrorism, and we are also prepared to offer any and all assistance that Indian authorities may need," Nuland said.