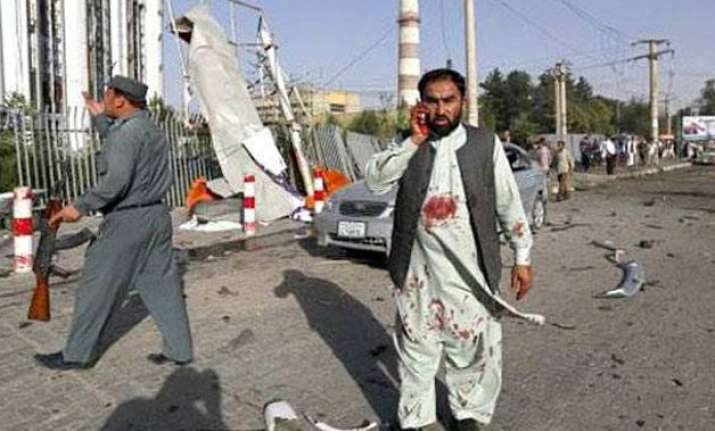 Kabul: At least six policemen were killed on Wednesday in a terror attack apparently targeted at the Pakistani consulate in Jalalabad city in Afghanistan.
Afghan security forces battled gunmen barricaded in a house near the consulate, which the attackers had apparently tried to enter.
The incident too place in the vicinity which is also home to the Indian and Iranian consulates as well as a private school.
"The bomb attack targeted a police vehicle near the Pakistani consulate," a security official said.
Pakistani media reported, however, reported that fighting erupted near the Pakistani consulate after a suicide bomber blew himself up, killing as many as six people.
It quoted a security source as telling Afghanistan's Tolo News that the suicide bomber, who pretended to be a visa seeker, detonated himself after being prevented from entering the consulate.
"Officials said three attackers are inside the consulate and a gun battle between security forces and attackers is ongoing."
The blast comes 10 days after a terror attack near the Indian consulate in Afghanistan's Mazar-i-Sharif city.
No group immediately claimed responsibility for the attack.
The latest attack comes close on the heels of four-country talks in Islamabad aimed at reviving stalled peace talks with the Taliban.
The talks between representatives of Afghanistan, Pakistan, United States and China on Monday came even as the insurgents wage an unprecedented winter campaign of violence.