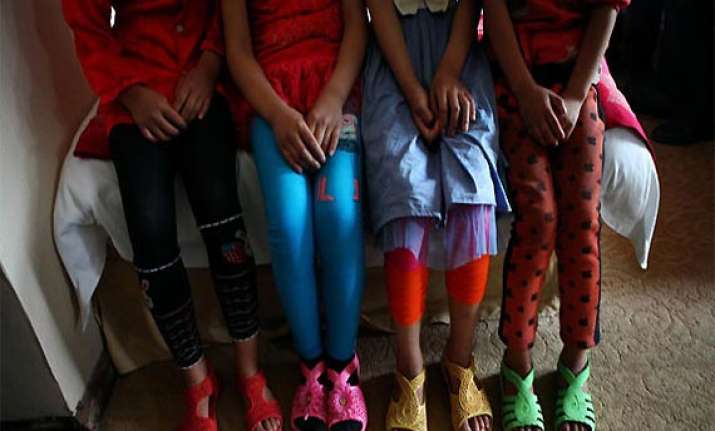 Beijing, May 30: A major sex scandal has rocked schools in China as a number of teachers have been held for molesting girl students in recent days, prompting the apex court to strengthen crackdown on crimes against juveniles.
Yang Shifu, a 55-year-old teacher from Tongbo County in Henan province, was arrested today for molesting several of his students since last Spring, local officials said.
Yang was detained on May 23 after police received tips and conducted inquiries among the victims and their family members.
The students also received medical check ups, state-run Xinhua news agency reported.
Internet reports had previously claimed that the parents had collectively taken their children to a local hospital for medical examination, which revealed that the hymens of nine girls had been broken.
The headmaster of the school has been suspended.
On Monday, police in the southern city of Shenzhen detained a primary school teacher on molestation charges.
The 42-year-old suspect, surnamed Wu, was a second-grade teacher at the Hongji Primary School.
Wu pleaded guilty to molesting female pupils since last August.
Police have detained a primary school teacher for allegedly molesting 12 female students, officials in Jiahe County, central China's Hunan Province told Xinhua yesterday.
The 12 girls, all second graders at the Puman Central Primary School, have told police that their math teacher, Zeng Xingming, sexually assaulted them.
An official, surnamed Yin, said Zeng had confessed to molesting five girls, and the investigation would continue.
On May 14, a primary school headmaster and a government employee in Wanning City, Hainan Province, were detained by police for sexually assaulting six girl students.
Sources with the Supreme People's Court said today that courts across the country would strengthen the crackdown on crimes against juveniles, show minimal tolerance toward such offenders and offer the greatest level of protection to the children, the Xinhua report said.