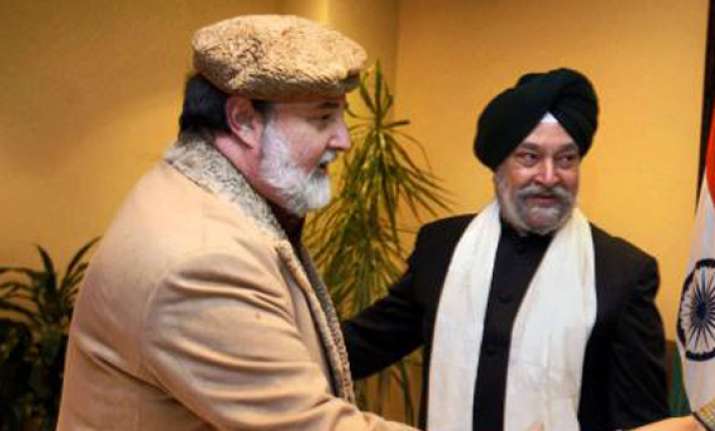 United Nations, Jan 1: Pakistan today joined India on the 15-nation United Nations Security Council as it begins its two-year term on the powerful UN body from January 1.

Pakistan had won its seat as a non-permanent member in elections held in October last year, defeating Kyrgyzstan for the seat in the asia pacific category.

It had won 129 votes in the 193 General Assembly, getting one vote more than the 128 required to win the election. It will be Pakistan's seventh time on the Council, and the fourth time its term will overlap with India, as it did in 1968, 1977 and 1984.

India joined as non-permanent member of the UNSC on January 2011 and its term will end on December 31, 2012.

Pakistan's term will end on December 31, 2013.  Pakistan has previously served the Council in 1952-53, 1968-69, 1976-77, 1983-84, 1993-94 and 2003-04.

India has said it looks forward to working with its neighbour on a range on global issues.

India's Deputy Permanent Representative to the UN Manjeev Singh Puri had said India and Pakistan have "common perception" on a host of global issues and "we look forward to working with them through the year 2012."

Pakistan's UN envoy Abdullah Hussain Haroon shares cordial relations with his Indian counterpart Hardeep Singh Puri.

He had said he was "grateful" to Puri and "would like to appreciate the reciprocation of India to Pakistan." "This will help in getting a lot of things moving forward," Haroon said.

Along with Pakistan, Azerbaijan, Guatemala, Morocco and Togo have also joined the Council as non-permanent members.