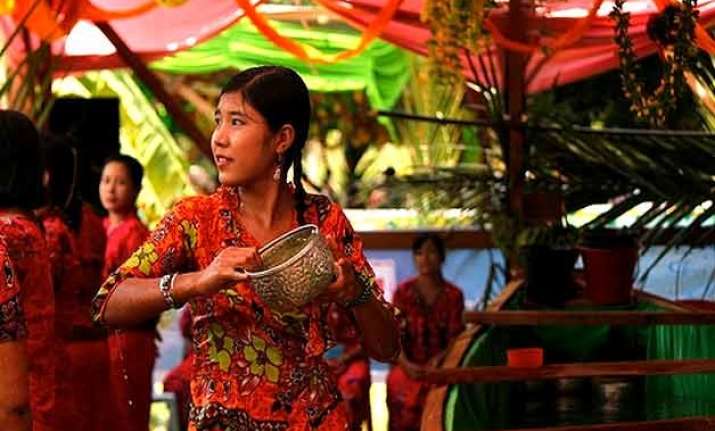 Nay Pyi Taw: Myanmar authorities have banned the sale of alcohol in Nay Pyi Taw during the annual Thingyan Water Festival which begins on Monday.
The four-day Thingyan festival marks the beginning of the Burmese New Year and is observed as the most important public holiday. People of Myanmar believe that celebration of the water festival can wash away evils and sins, and prepare them for a prosperous year ahead.
The ban is aimed at avoiding brawls caused by alcohol consumption, the authorities said, adding wearing skimpy clothes is also prohibited, Xinhua reported.
There are nine water throwing pavilions here. Police and security personnel are being deployed at all pavilions to ensure safety of all revellers.
Among the country's 12 festivals, the Thingyan festival represents the grandest, bringing peace and prosperity to the people.