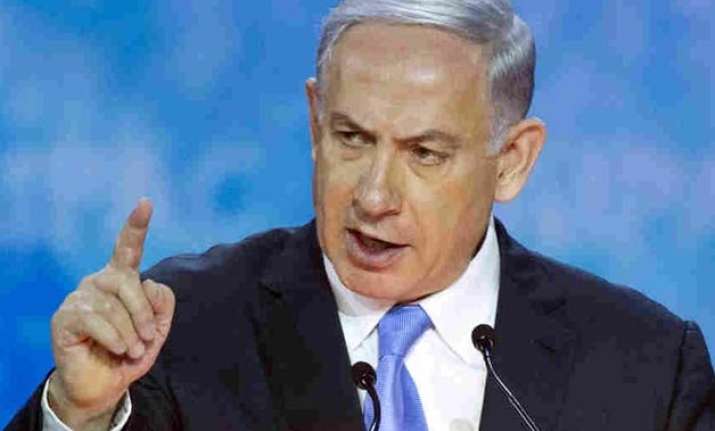 Jerusalem: Israeli Prime Minister Benjamin Netanyahu said Sunday that he has "deep concern" over a pending nuclear deal the West appears close to signing with Israel's arch-enemy Iran.
Netanyahu said that he conveyed those fears to visiting American lawmakers, warning that the looming deal appears to "corroborate all our concerns and then some."
Netanyahu has been a fierce critic of American-led efforts to reach a nuclear deal with Iran and publicly has clashed with the administration of U.S. President Barack Obama over it.
Negotiators in the Swiss town of Lausanne are closing in an initial agreement just three days before their deadline.
"The Iran-Lausanne-Yemen axis is very dangerous for humanity and must be stopped," the premier said, referring to Iran's backing of Shiite rebels in Yemen.
The West fears Iran's nuclear program will allow it to build an atomic bomb. Iran says it is for peaceful purposes.