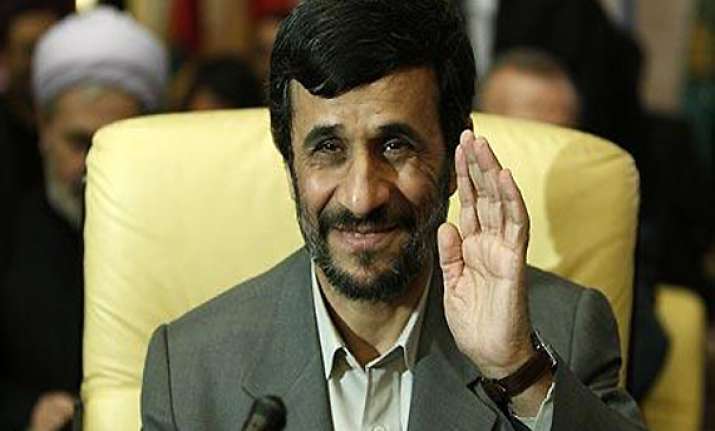 Tehran, Jan 26: President Mahmoud Ahmadinejad said today that Iran is ready to sit down with world powers for talks on its nuclear programme as he brushed off the harmful effect of newly imposed sanctions.

"They have this excuse that Iran is dodging negotiations while it is not the case...," the Iranian leader was quoted as saying by state media. "Why should we run away from the negotiations?"

Ahmadinejad was implicitly responding to comments made by Western officials urging the Islamic republic to return to negotiations over its contested nuclear programme. 

"The European Union stands together in sending that clear message to the government of Iran: that we wish to go back to negotiations, to invite them to pick up the issues which were left on the table in Istanbul a year ago," EU foreign policy chief Catherine Ashton said on Tuesday. 

The last round of talks between Iran and the major powers consisting of Britain, China, France, Germany, Russia and the United States was held in Turkey in January 2011, but the negotiations collapsed.

Ahmadinejad also downplayed the effect of the newly imposed Western sanctions saying they would not hurt his nation.

"Once our trade with the Europe was around 90 per cent but now it has reached 10 percent and we are not seeking this 10 per cent... experience has shown the Iranian nation will not be hurt," Ahmadinejad said during a visit to the southern Kerman province.

"For the past 30 years, the Americans have not been buying oil from us. Our central bank has no relations with you," he added.

The European Union on Monday slapped an embargo on Iranian oil exports as the West ramped up pressure on Tehran over its controversial nuclear drive and urged it to return to the negotiating table.