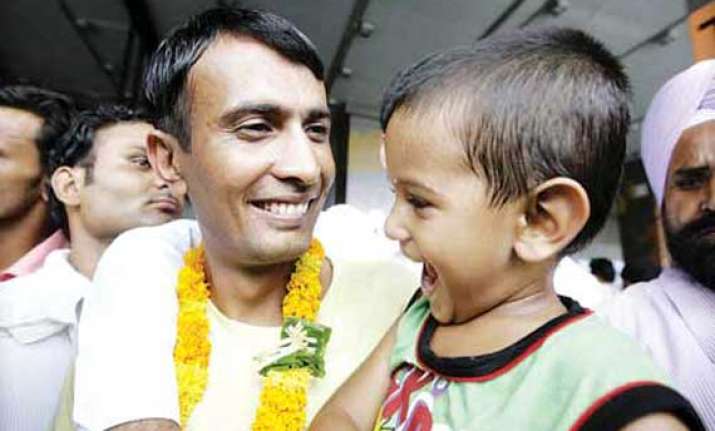 New Delhi: Sailors on a ship hijacked by Somali pirates nearly four years ago were finally released on Saturday, bringing to an end one of the longest-running Somali piracy cases.
The 11 crew members of the MV Albedo were facing their first hours of freedom after three years and seven months as hostages, during which their pirate captors often used torture.
The sailors, who had been held in dire conditions and suffered beatings and torture, included seven men from Bangladesh, one Indian, one Iranian, and two from Sri Lanka.
John Steed, a former British army colonel who helped negotiate their release, confirmed they had been freed.
The Albedo, a Malaysian-flagged container ship, was originally captured in November 2010 with a crew of 23 from Bangladesh, India, Sri Lanka, Iran and Pakistan.
Their boat, the Malaysian-flagged container ship MV Albedo was captured in November 2010 but sank in rough seas last July.
During their captivity, one colleague was shot by the pirates in an argument, and four others drowned.
Seven other Pakistani crew members were released in 2012 after a businessman paid their ransom, but those remaining could not afford the hefty demands of the pirates.
Some of the seamen were beaten with gun butts, locked in containers, and had the skin of their palms torn with pliers.
At one point, the entire crew were packed into an empty swimming pool without food or water for three days.
The ship's captain, Jawad Khan, bore the brunt of the hijackers' anger as he tried to keep them calm. On one occasion, he was tied up and lowered into the sea as pirates sprayed bullets around him.
The international anti-piracy force that patrols the Indian Ocean was unable to attempt a rescue because it feared the hostages would almost certainly be killed if they attempted to do so.
The remaining Albedo crew released today are understood to be an Iranian, and Indian, six Bangladeshis and three Sri Lankans.
Another group of sailors, on board the Thai-owned fishing boat the Prantalay 12, are still missing having been captured in April 2010, just over four years ago