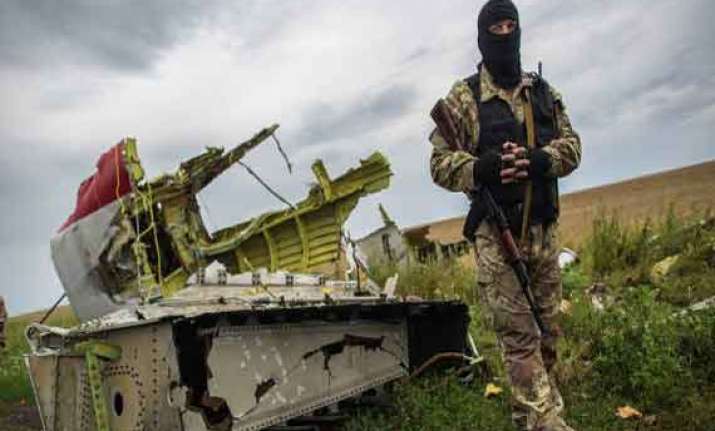 Donetsk/Kiev: A delegation of specialists from the International Civil Aviation Organisation (ICAO) is in Kharkiv, Ukraine's second largest city, for further analysis of the flight recorders from the downed Malaysian Airlines MH17, media reports said.
Ukrainian Deputy Prime Minister Volodymyr Groysman said the "black boxes" of the plane had been presumably delivered to Kharkiv on the same train that carried the victims' bodies to the city, Xinhua reported.
"According to preliminary information, the flight recorders are in one of the carriages. They have not been shown to the Ukrainian side yet," the Interfax news agency quoted Groysman as saying.
Earlier, the trilateral contact group for settling the Ukraine crisis held video-conferences on the airliner crash.
The Organisation of Security and Cooperation in Europe (OSCE) said in a report posted online Tuesday that progress was made on a number of problems emerging in the aftermath of the crash.
"The contact group highlighted the importance of secure access to the crash site and safety for the recovery workers and investigators," the report said, adding the group will continue the determined efforts to achieve a sustainable peaceful solution to the eastern Ukraine conflict.
The contact group comprises the OSCE, Russian ambassador Mikhail Zurabov and former Ukrainian president Leonid Kuchma.
According to Belgian ministry of defence, a Belgian military aircraft flew Tuesday afternoon from Melsbroek military airport just outside Brussels to Kiev to retrieve the flight recorders.
The two black boxes will be routed to Britain and will undergo analysis done by specialised technical experts and representatives of the UN.
The train carrying the remains of victims departed from Torez late Monday night and arrived in Kharkiv at noon Tuesday, and the black boxes were handed over to Malaysian investigators in Donetsk early Tuesday.