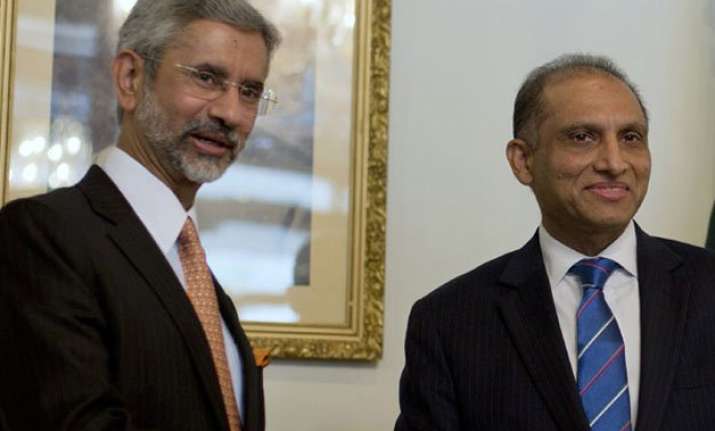 Islamabad: The Indo-Pak Foreign Secretary-level talks appear to be unlikely this week, Pakistani media reported quoting 'highly placed diplomatic sources'.
This follows the January 2 terrorist attack on the Indian Air Force base in Pathankot in Punjab which left seven security personnel dead. Security forces killed six terrorists who were believed to be from Pakistan.
The News International yesterday quoted 'highly placed diplomatic sources' as saying there had been no information thus far about the visit of the Indian Foreign Secretary for the January 15 talks in Islamabad.
"It is likely that India would notify the postponement at the eleventh hour some time next week," the daily said.
No communication has taken place between Islamabad and New Delhi on the Foreign Secretary talks since the Pathankot attack, it said.
Pakistan does not want the Foreign Secretary level talks to get derailed as they were expected to pave the way for a comprehensive composite dialogue covering all outstanding disputes including Kashmir, it added.
Meanwhile, there are reports that Foreign Secretary S Jaishankar will be spending the next couple of days in Maldives and Sri Lanka, with concerned officials saying that events of the next few days will be the determining factor.
There are also reports that National Security Advisor Ajit Doval may secretly meet his Pakistani counterpart Nasser Khan Janjua in a third country in the next few days as Islamabad has been sending mixed signals to new Delhi regarding what action it was willing to take against the perpetrators of Pathankot airbase terror attack.
Yesterday, Pakistani officials have said that phone numbers of six attackers called in the hours before the attack are not registered in their country even as Pakistani Prime Minister Nawaz Sharif ordered formation of a high-profile joint investigation team (JIT) to investigate the links of the attackers with Pakistan.
With Agency Inputs