Follow us on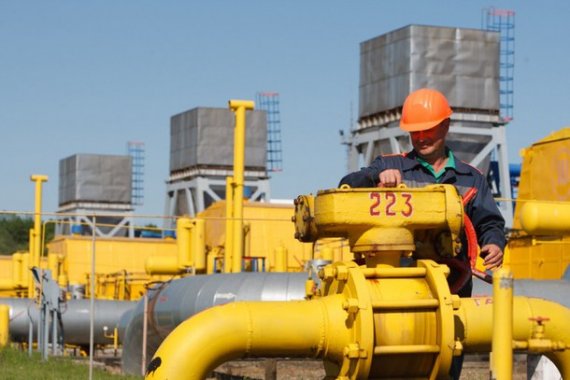 Brussels: The European Union will participate in a trilateral ministerial meeting with Russia and Ukraine on Friday in Berlin to address the issue of energy security in the context of the ongoing conflict between Moscow and Kiev.
An EU statement Monday said the meeting would be held at the European Commission offices in Berlin with European Commissioner for Energy Günther Oettinger, Russian Energy Minister Alexander Novak and his Ukrainian counterpart, Yuri Prodan, attending.
In addition to the political conflict that followed the Russian annexation of Crimea, the two countries have a dispute over the price of the natural gas that Kiev imports from Russia, a standoff that has resulted in power outages in the Ukrainian capital.
Moscow has been pressuring Kiev to pay millions to settle overdue accounts for the gas it has supplied in recent months, but Ukraine insists the amount it owes is much lower.
Officials in Kiev also reject hikes in the price of Russian natural gas, claiming the fuel's price has increased significantly since the ouster of President Viktor Yanukovych's regime in February, a move that brought Ukraine closer to the EU.
The crisis that led to Yanukovych's ouster erupted at the end of last November, when Yanukovych backed away from plans to ink a pact with the EU and instead signed a $15 billion financial aid package with Russia.
Brussels's offer of closer ties with the EU was conditioned on a pledge by Ukraine not to enter into any additional economic accords with Russia, Kiev's leading trade partner and energy supplier.