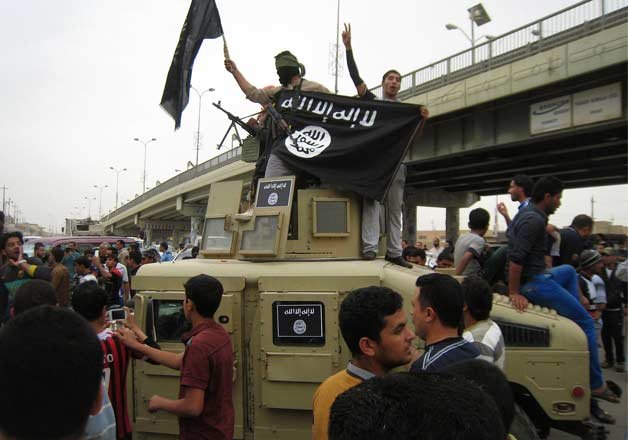 Raqqa: An activist living under most dreaded terror organisation 'ISIS' occupied city Raqqa located in Syria has described the life of a common man.
His story was read by an actor in order to protect his identity.
In January 2014, the jihadist group set up their capital in Raqqa in east of the country.
He described on the BBC's today programme, that the so-called jihadist group is taking faster steps to spread brutality in the city. Most people are not even allowed to stand in the areas of Raqqa city.
Anyone found gathering in the in public without permission is accused of plotting against 'Daesh'.
    
"I'm crossing a crowd in a public square, I don't want to join them because they may have been told to watch a beheading - but thank god it's only a lashing this time,'' the activist added.
    
Loud speakers can be heard announcing the executions of people:
    
"I heard loud speakers in the streets saying some people were about to be executed.
"A group of blindfolded young men stood in handcuffs. In front of them a masked man began reading.
"Hassan, fighting with regime forces, his punishment: beheading. Reza was a media activist, accused of speaking to foreign parties, his punishment: beheading.
"A man with a sword carried out the punishment," activist added.
Let's have a look at the ordeals of people residing in the once peaceful city of Raqqa.
    
Education
Children are deprived of getting basic education under ISIS regime. In spite of having books in their hands, the children are being taught with guns and bombs to motivate them to become the best militant of Islamic State.
Media
Last month, ISIS militants threw television sets out of people's homes in an attempt to crackdown foreign news. There is a single radio station in Mosul called 'Bayan'.
    
Entertainment
Under the regime of ISIS, smoking cigarettes and waterpipes are strictly banned and playing music has been declared unlawful.
Religion
Raqqa was never a highly religious city till ISIS arrived. However not praying is punishable by ISIS, now. The group has also banned taxi drivers from working during prayers times.