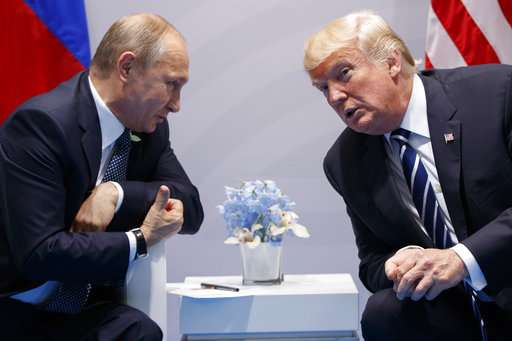 Russia on Friday warned that the latest batch of US sanctions targeting Russian businesses and China are akin to playing with fire, news agency IANS reported.
According to the report, Russia's deputy foreign minister Sergei Ryabkov made these remarks after the United States imposed a new batch of sanctions, hitting 33 of Russia's most high-profile citizens with ties to the Kremlin.
Ryabkov claimed that the sanctions were aimed at Russian defence organizations, politicians and businessmen. 
"It would be good for them to recall the notion of global stability, which they recklessly upset by whipping up tensions in Russian-US relations," Ryabkov said in a statement cited by TASS news agency. "It's foolish to play with fire, because things could get dangerous."
"We've been keeping a close eye on how the US applies it sanctions against our country. This seems to have turned into some sort of national sport, with yesterday's anti-Russian measures becoming the 60th since 2011. 
"Every new round of sanctions shows that our enemy's previous attempts to pressure Russia have failed to yield any result. Numerous US blacklists duplicate each other more and more. That's funny, but this is true," the minister said.
Among the blacklisted people was billionaire mogul Yevgeny Prigozhin, known as "Putin´s chef" and allegedly responsible for orchestrating the digital fake news campaign against the US.
The security and military businesses targeted by the sanctions included the Wagner Group, a private security company which Moscow allegedly use in their Syria operations; Oboronlogistika 000, responsible for feeding and transporting Russian troops in Crimea and KnAAPO, an aircraft manufacturer.
China was also targeted in the new wave of sanctions for buying weapons from a previously blacklisted Russian arms dealer. 
"We recommend that Washington's operators of the sanctions machine at least superficially acquaint themselves with our history to stop going round in circles," Ryabkov said.
(With IANS inputs)