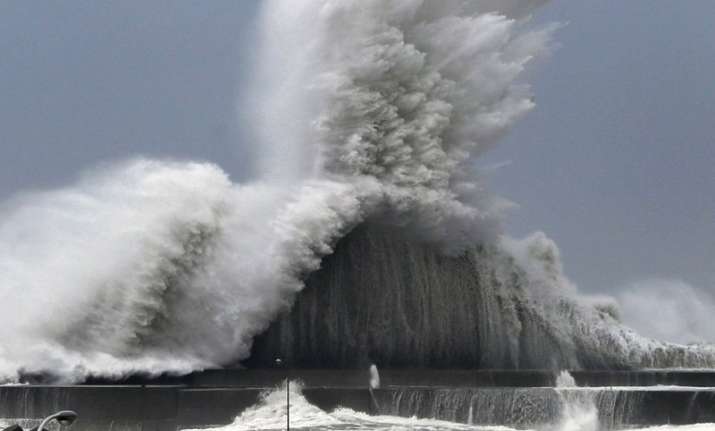 Over 600 flights were cancelled in Japan on Tuesday with the approach of powerful typhoon Jebi. Heavy rainfall and strong winds were forecasted in the western and eastern regions of the country. The typhoon was described as "very strong" by the Japan Meteorological Agency (JMA).
According to the local news, Jebi, the Pacific's 21st typhoon this season is expected to make landfall on the Shikoku island or the Kii peninsula around noon.
As Jebi is likely to be the strongest typhoon in 25 years, the agency has also issued warnings of floods, landslides and potential strong waves.
Japan's public broadcaster confirmed high-speed railways and sub-urban trains, including the one covering the Osaka-Hiroshima route, were suspended indefinitely.
Schools in the affected areas have been shut and the Universal Studios Osaka also suspended its services.
Employees in some companies were recommended to work from home on Tuesday.
According to the JMA, typhoon Jebi is expected to cross the Sea of Japan on Tuesday night and gradually weaken to an extratropical cyclone on Wednesday.
200 people lost their lives in Japan in July following torrential rains and several typhoons.