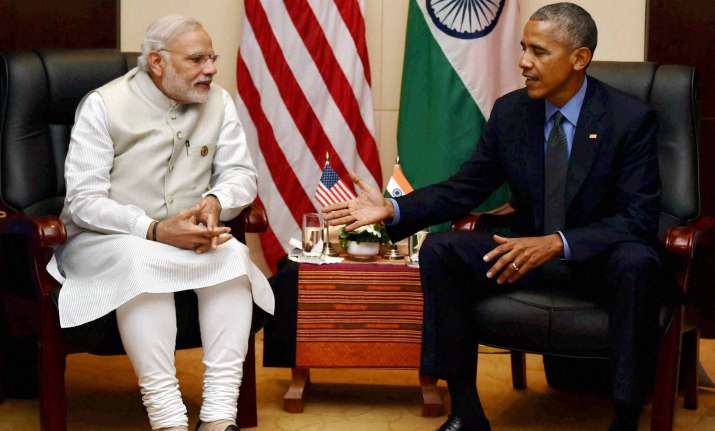 US President Barack Obama today praised the Goods and Services Tax (GST) Bill, now a law in India folowing President Pranab Mukherjee's assent, during his meeting with the Prime minister Narendra Modi on the sidelines of the 11th East Asia Summit in Vientiane.
Obama also expressed the hope that the GST bill will unleash significant economic activities in India.
Prime Minister Narendra Modi, on his part, praised the US President for his contribution to the India-US relationship and the growing trust between the two sides.
"President Obama praised Prime Minister Modi's initiatives to reform the Indian economy. In particular, he said that the passage of GST will unleash significant economic activity," PTI quoted its source as saying.
Obama also praised Modi's vision of entrepreneurship and innovation, saying it would be "very important for a country like India", it is learnt.
"Discussions then focused around climate change issues and energy cooperation," the sources said.
"The two leaders reviewed progress on Indo US collaboration in nuclear energy, solar energy and innovation."
Both Modi and Obama had played crucial roles in the signing of the agreement at the Conference of Parties (CoP)-21 Paris climate summit.
(With PTI inputs)