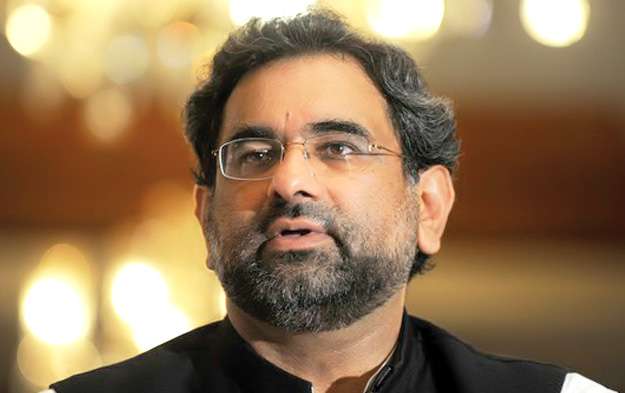 Pakistan's National Assembly will elect a new prime minister today to replace ousted leader Nawaz Sharif .
A total of six candidates are in the race to become the new prime minister although Pakistan Muslim League (Nawaz) candidate Shahid Khaqan Abbasi has a clear edge.
In a 342-member house, the PML-N and its coalition partners command a 209-seat majority which makes Abbasi's election a certainty.
The PML(N) has decided to nominate Abbasi as interim prime minister candidate and if elected, he will run the government as interim prime minister until Sharif's brother Shehbaz is elected as member of parliament to succeed him as his eventual successor. 
Shahid Khaqan Abbasi, a leading businessman and founder of the airblue private airline, filed his nomination papers on Monday.
After filing his papers, Abbasi said that he will carry forward the policies of ousted Prime Minister Nawaz Sharif.
"The policies which continued till 12:30 pm on Friday will persist during my premiership. I hope that God will help me in furthering Nawaz Sharif's policies," he told media persons.
Nawaz Sharif on Saturday announced that his younger brother, Punjab chief minister Shehbaz Sharif, would be his successor.
He nominated Abbasi as the interim prime minister as it will take about two months for Shehbaz to be elected to the National Assembly.
Meanwhile, the opposition parties on Monday failed to agree on a joint candidate, with each party throwing its weight behind different candidates who submitted their nomination papers. 
Cricketer-turned-politician Imran Khan's Pakistan Tehreek-i-Insaf backed Awami Muslim League (AML) leader Sheikh Rashid's name, but could not gain the support of any other party apart from Pakistan Muslim League-Quaid. The Pakistan Peoples Party refused to support Rashid because of Khan's remarks a day earlier accusing former president Asif Ali Zardari of corruption. 
PPP instead asked its leaders, Khursheed Shah, the leader of the opposition in the National Assembly, and Naveed Qamar to file their nomination papers.

 

Kishwar Zehra and Sahibzada Tariqullah of the Muttahida Qaumi Movement-Pakistan and the Jamaat-e-Islami respectively too have submitted their papers. 
Speaker Ayaz Sadiq scrutinised their papers and approved their candidature.