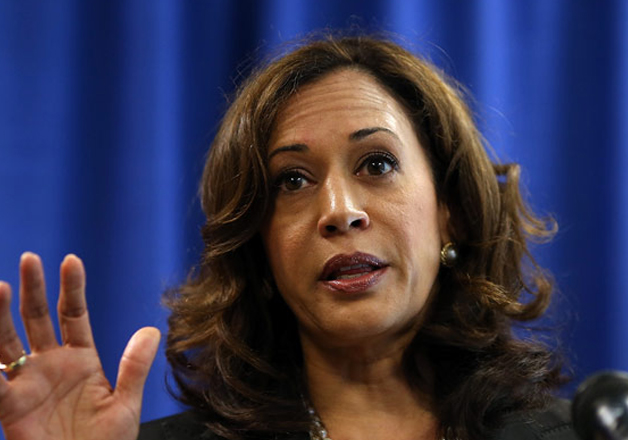 Kamala Harris made history today by becoming the first Indian-American to be elected to the US Senate after defeating fellow-Democrat Loretta Sanchez in California.
The 52-year-old will succeed Democrat Barbara Boxer, who is retiring.
Harris is a lawyer by profession and was twice elected Attorney General in 2010 and 2014. She traces her family roots to Chennai, the capital city of Tamil Nadu.
Harris has a dual identity. She is also counted as an African American as her father is a Jamaican of African descent and she follows the Baptist faith.
She is also the first biracial woman in the Senate and second American woman of African descent elected to the Senate.
Besides, she is the first female, the first African-American, the first Indian-American and the first Asian-American Attorney General in California, the largest populous state in the country. 
She was born in Oakland, California on October 20, 1964. She has one younger sister, Maya, who is now married to Tony West, a former Associate Attorney General of the United States.
After her parents divorced, Harris was raised by her mother Shyamals Gopalan, a cancer specialist from Chennai, giving her equal claim to Indian heritage.
She is married to fellow lawyer Douglas Emhoff.