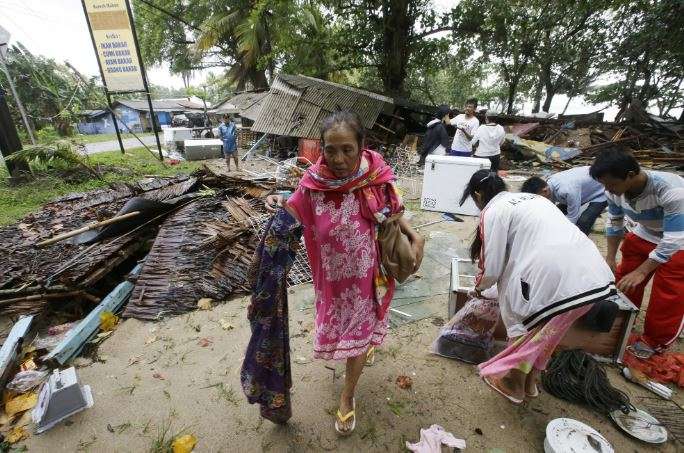 UN Secretary-General Antonio Guterres has expressed grief over the loss of life, injuries and damage caused by a tsunami that hit the coast on Indonesia's Sunda Strait.
The Secretary-General extended his condolences to the families of the victims and to the government and people of Indonesia. He wished a speedy recovery to the injured, his office said on Sunday in a statement, Xinhua reported.
The UN stands ready to support the ongoing government-led rescue and relief efforts, it said. 
The tsunami, triggered by a volcano eruption, has killed 281 people, while 1000 others were injured and 28 people missing, media reports had quoted Indonesia's national disaster agency spokesman Sutopo Purwo Nugroho as saying on Sunday.
Prime Minister Narendra Modi on Sunday expressed sorrow over the loss of lives in Indonesia due to tsunami and said India is ready to assist its maritime neighbour in relief work.
"Saddened by the loss of lives and destruction in Indonesia caused by tsunami ... Condolences to the bereaved families ... India is ready to assist our maritime neighbour and friend in relief work," the PM tweeted.
The deadly tsunami struck in the dark, without warning. The death toll could increase once authorities hear from all stricken areas.
It was the second deadly tsunami to hit Indonesia this year, but the one that killed more than 2,500 people on the island of Sulawesi on Sept. 28 was accompanied by a powerful earthquake that gave residents a brief warning before the waves struck.
WATCH VIDEO:
(With inputs from agencies)