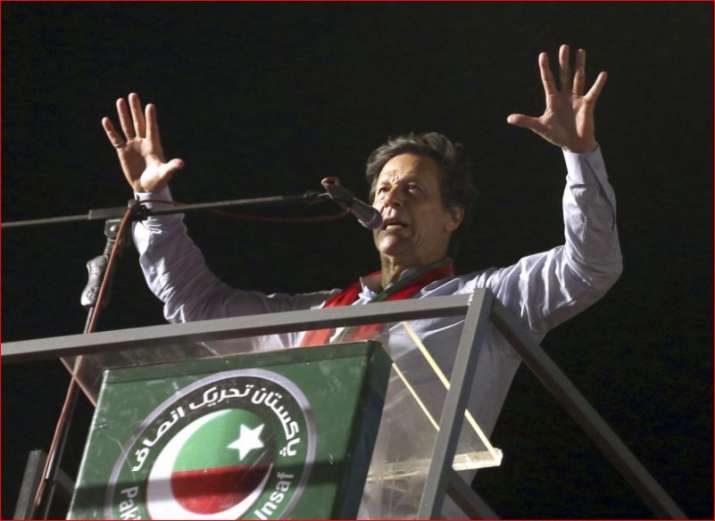 Cricketer-turned-politician Imran Khan was elected as the new Prime Minister of Pakistan on Friday by the country's National Assembly.
Khan, whose party Pakistan Tehreek-i-Insaf (PTI) emerged as the single largest party in the National Assembly, will be the 22nd Prime Minister of Pakistan.
There were two contenders for the prime minister's post- PTI Chairman Imran Khan and PML-N president Shahbaz Sharif.
Imran Khan recieved 176 votes in his favour while his rival Shahbaz Sharif got only 96 votes, according to Pak media.
The National Assembly session kicked off around 4:30pm ─ an hour later than expected ─ with all lawmakers seated under the chairmanship of the Speaker.
Pakistan Peoples Party, headed by Bilawal Bhutto-Zardari, rejected PML-N's request to support Shahbaz Sharif and abstained from voting.