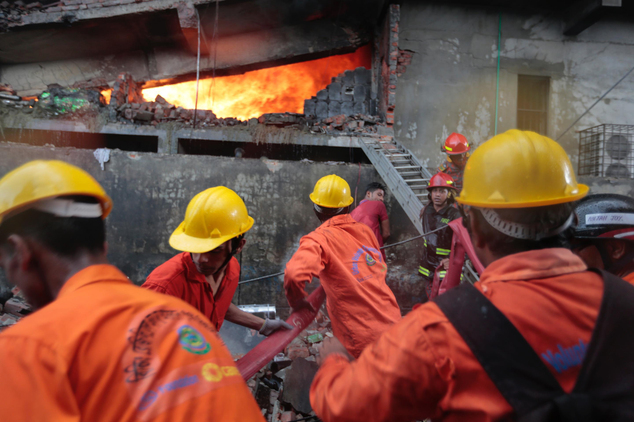 At least 20 persons were killed on Saturday when a water boiler blew up in a factory in the Bangladeshi capital Dhaka, police said. Many others were in critical condition.
The explosion led to a huge fire in the Tampaco Foils factory in Gazipur area around 6 a.m., bdnews24 reported, citing Senior Fire Station officer Mohd Rafiquzzaman.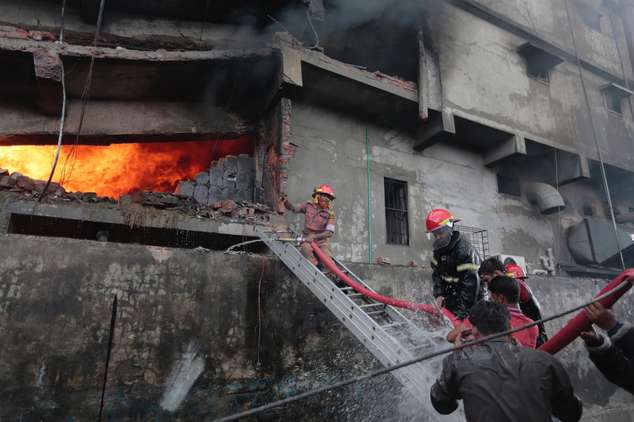 He said 20 firefighting units battled the flames, which caused two floors of the five-storey building to partially collapse.
"The death toll has risen to 15 and at least 70 people have been injured," Parvez Mia, a doctor at the Tongi state-run hospital, told AFP.
"Most of them had burn injuries. We sent the critically injured victims to the hospitals in Dhaka," he said.
Around 100 people were working when flames tore through the building following an explosion in the boiler room at the four-storey factory in the industrial town of Tongi, just north of the capital Dhaka.
Police say they are concerned many workers may still be trapped inside the building.