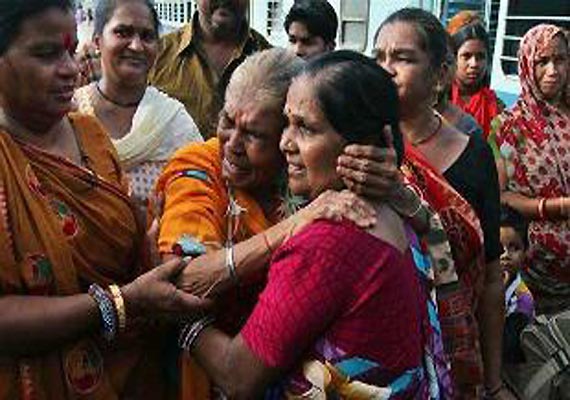 Dehradun, Jul 28: Several families from a village in Ukhimath were today moved to safety amid fears of landslides because of rainfall in flood-ravaged Uttarakhand where the sky remained overcast.

Despite the showers, relief work in the state continued unhindered with mules being used to reach supplies to villages cut off as a result of last month's disaster, officials said.

Around 12 families in Gainthi village in the Ukhimath area of Rudraprayag district were moved to safety in view of the threat of landslides triggered by the rainfall which was scattered, state disaster management and mitigation officials said.

Intermittent showers hit Dehradun, Uttarkashi and Rudraprayag districts in Garhwal region and Nainital in Kumaon since this morning while conditions remained overcast throughout Uttarakhand.

Officials said arrangements were being made to provide tents for 10 families in the Gharpunga and Balsori villages in the Akhrori area after their houses were recently damaged in landslides.

State Disaster Relief Commissioner VVRC Purushottam said that he would be accompanying a team of officials tomorrow for a survey to identify an alternative route from Gaurikund to the worst-hit Kedarnath Valley.

He said that he had held a meeting in Kedarnath Valley with 30 village pradhans who have demanded that the entire zone be declared a backward area.

The pradhans have also made a request for solar lanterns in view of the poor power supply situation in the region, Purushottam added.