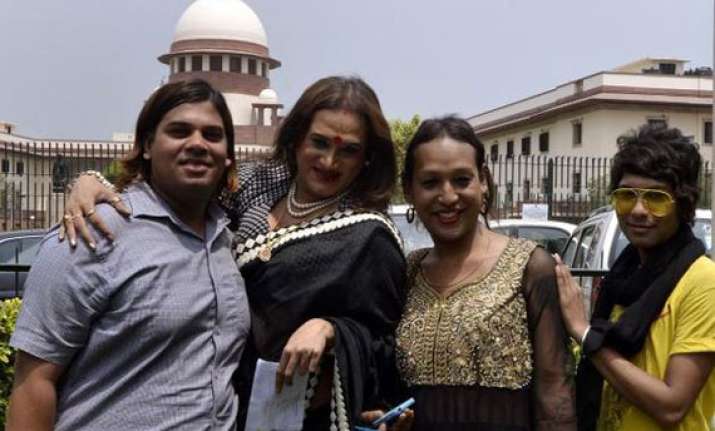 Vadodara: Transgenders here have welcomed the Supreme Court judgement recognising transgenders as 'the third gender'.
Talking to reporters Akuti Patel and Manvi Vaishnavi working for a city-based NGO called Lakshya which works for transgenders described it as a landmark judgement.  
'We hope that the Centre will now treat us as socially and economically backward and consider us as OBCs for jobs,' Patel said.
Vaishnavi said that states must construct special public toilets and departments to look into special medical issues faced by transgenders.
'We hope that the Centre and states will devise social welfare schemes for the third gender community and run public awareness campaigns to erase social stigma,' Vaishnavi said, hoping that transgenders would be given both educational and employment reservation as OBCs.
They thanked local sitting BJP MP Balkrishna Shukla and Union minister Shailaja Chaudhary for taking up their cause.
'Now, we are part and parcel of society and the government must take steps to bring us into the mainstream,' Vaishnavi said.