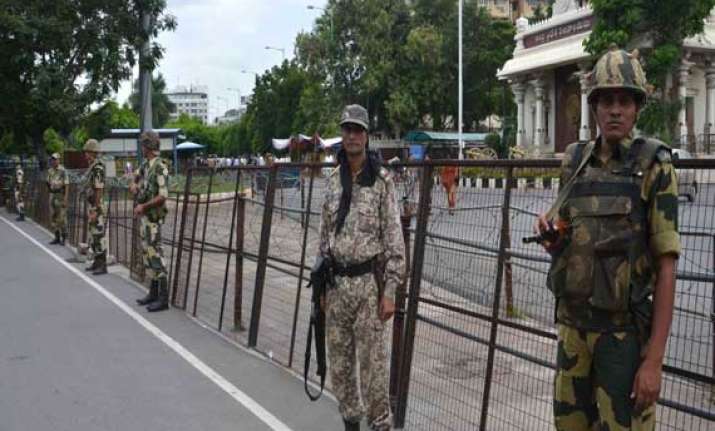 Hyderabad: A bandh called by YSR Congress, TDP and other political parties is being observed in Seemandhra region of Andhra Pradesh today to protest against passage of the AP Reorganisation Bill-2013 in the Lok Sabha.
The bandh, also supported by APNGOs and different pro-united Andhra Pradesh organisations, is being held in different districts of Coastal Andhra and Rayalaseema regions of the state with police beefing up security to thwart any attempts to disturb law and order.
Andhra Pradesh State Road Transport Corporation (APSRTC) bus services across Seemandhra region were hit due to the bandh, while educational institutions - government as well as private- remained closed in most parts. Shops and business establishments were also shut at many places.
Hundreds of protesters took to the streets and held rallies, demonstrations and formed human chains in different towns across 13 districts of Seemandhra condemning the decision to divide Andhra Pradesh and raised slogans against the move.
"The bandh has been peaceful so far and there were no reports of any untoward incidents. Bus services were affected in Visakhapatnam, Srikakulam and Vizianagaram districts with buses confining to depots," DIG (Visakhapatnam Range) P Umapathi told PTI.
"We are keeping a watch on the situation. Paramilitary and state police forces have been deployed at different locations, including public places, central government offices as a precautionary measure," another police officer said.