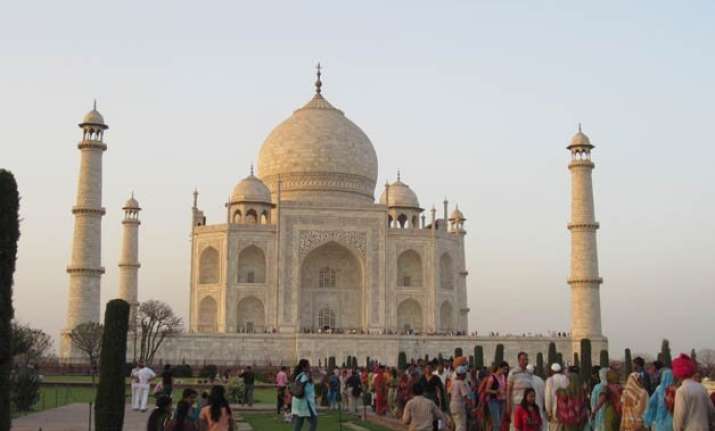 Agra: The extended weekend saw a record crowd at the Taj Mahal on Saturday.
Sources in the Archaeological Survey of India (ASI), which maintains the 17th century monument, said 45,408 tickets were sold on Saturday. 
The figure does not include children below the age of 15, entry for whom is free.
All three gates leading to the Taj saw long queues of visitors.
A guide, Ved Gautam, said that the total number of visitors to the Taj on Saturday must have been around 75,000 if children were included.
Meanwhile, plans are being drawn up to regulate the number of visitors to the Taj Mahal. 
The ASI is mulling over a suggestion to allow a visitor only two hours in the Taj, an informed source said. 
"This will help more people to see the Taj and also reduce human pressure by regulating human traffic which is seen as a polluting factor," the source said.