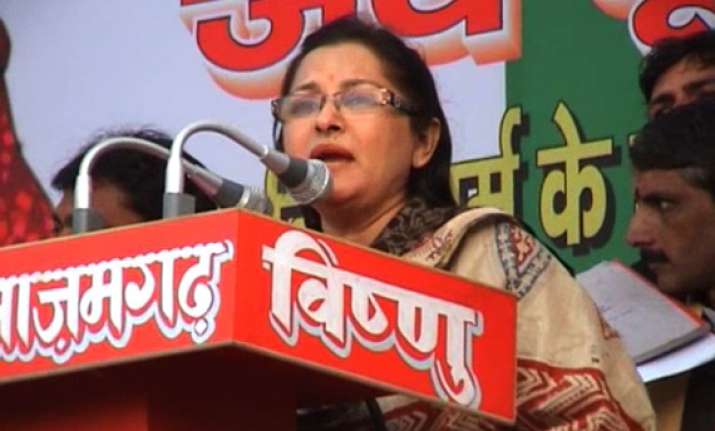 Ghaziabad, Feb 26 : Rashtriya Lok Manch Vice president and actress Jaya Prada on Saturday  alleged that Samajawadi Party chief Mulayam Singh Yadav has deceived Muslim community by making false promises.

"Mulayam Singh Yadav has deceived Muslims by making false promises for their welfare.

The community will not pardon him," the actress-turned-politician said at an election meeting here.

She appealed to voters to cast their vote on the basis of honesty and integrity of a party and not for caste or religion.

Attacking BJP and SP, the Lok Sabha MP said the two parties "have lost their existence in society and are fighting to regain it which is impossible."

She also blamed UPA at the Centre and the Mayawati government in Uttar Pradesh for several scams and frauds.