Follow us on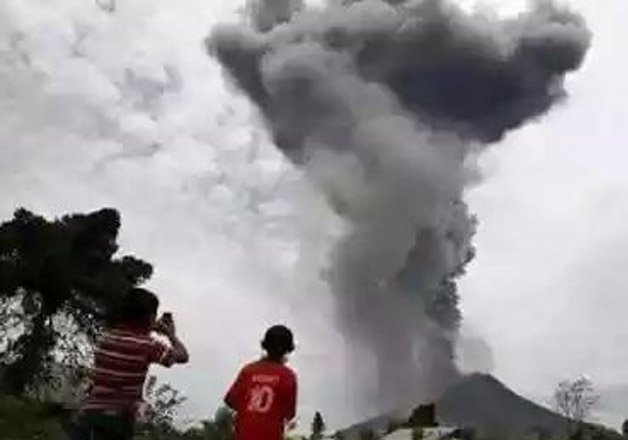 Ukhrul (Manipur): A continuous flow of smoke and ashes from a swamp in Manipur's Ukhrul district has sparked fear among villagers who think it might cause volcanic eruption any time.
The reports suggest that ashes and smoke radius of about two feet have been seen gushing out from the earth's surface for more than two months.
Local newspapers report that the incident has created fear among the villagers of Old Wahong as the crater shows gradual expansion and more holes are being developed.
The area is located near borders of Manipur, Nagaland and Myanmar.
The villagers said they first sighted smoke emitting from the crater in the month of April this year. They ignored it at first thinking that it was coming from the burning pine roots in the forest.
A village youth, Wisdom Vashum, sustained burn injuries after accidentally stepping into the hole, The Sangai Express reported.
Ukhrul DC Modak Hrisheekesh Arvind sounded an alert and informed the matter to the higher authority for intervention and necessary action. He also directed Jessami SDO to immediately investigate the matter and send updated reports from Old Wahong village.
A team of Manipur University's Earth Sciences Department led by Dr S Manichandra will visit the site on July 5,.
It should be recalled that in 2013, a mud volcano erupted at the neighbouring village of New Tusom due to the shifting of tectonic plates of India and Myanmar.