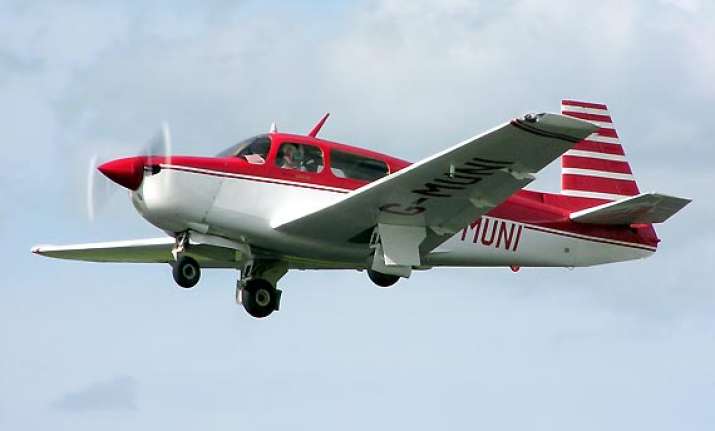 Ranchi, Aug 7: A single engine aircraft, planned to be used for flying over the Baidyanath Dham temple at Deogarh in Jharkhand, crashed at the airstrip today with the pilot suffering minor injuries, a senior police official said.
"The plane which was on a trial flight following maintenance developed engine trouble shortly after takeoff from the airstrip at Kunda and crash-landed," Deogarh Deputy Commissioner Rahul Purwar told PTI over phone.  
The pilot, Captain S K Sinha, suffered minor cut injuries, he said.
The aircraft was to be used for flying around the famous Baidyanath Dham temple during the month-long 'Sawani Mela'.