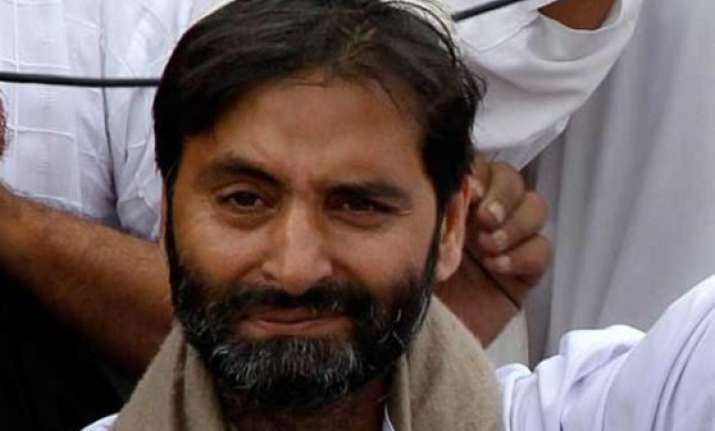 New Delhi: The Jammu and Kashmir Police on Monday morning arrested Jammu and Kashmir Liberation Front (JKLF) leader Yasin Malik in Srinagar. He was arrested just ahead of the Eid prayers scheduled at the Lal Chowk.
According to reports, the separatist leader was arrested when he tried to join the Eid prayers at Lal Chowk. A JKLF spokesperson said that the Namaz prayer was proposed by the local shopkeepers and businessmen here.
Meanwhile, the police has imposed curfew in the flood-affected area to check any untoward situation.
Malik has been arrested in view of law and order situation in Srinagar, an official said.
Lal Chowk has been blockaded by forces and several restrictions have been put in the place, the official added.