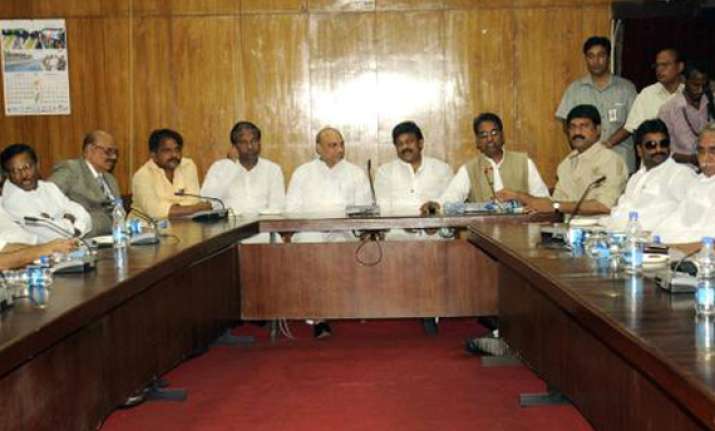 Hyderabad: Congress leaders from coastal Andhra and Rayalaseema regions of Andhra Pradesh have decided not to resign and instead exercise the "only option" left to prevent bifurcation—defeat the resolution on the subject in the Assembly, sources said here.
They also refrained from taking any tough posture against the Congress high command today, noting that it took the decision on division "under inevitable circumstances".  
Congress Ministers, MLCs and MLAs from Seemaandhra region attended a four-hour-long meeting convened by Chief Minister N Kiran Kumar Reddy this afternoon to discuss the situation in the aftermath of the Union Cabinet's approval for creation of Telangana state.
There were practically no dissenting voices, though a couple of legislators spoke about leaving the party, sources said.