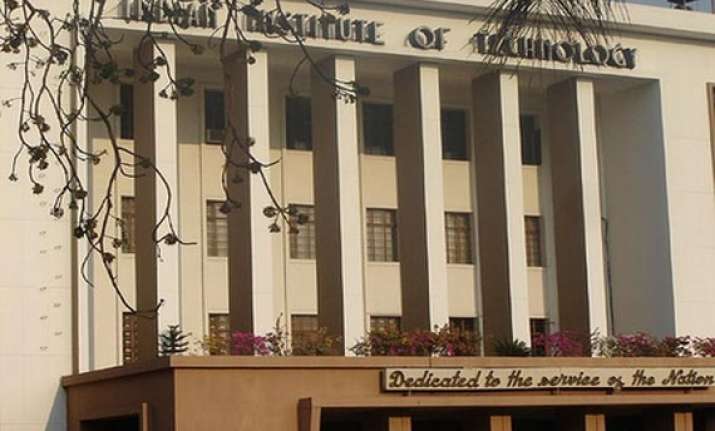 New Delhi, July 21: Alumni, teachers and students from the prestigious Indian Institutes of Technology (IITs) braved heavy rains and protested at Jantar Mantar here yesterday demanding appointment of a head for IIT-Kharagpur (IIT-KGP).
The protest, led by the IIT-KGP Alumni Association, started around 4 p.m. with the marchers alleging that the Kharagpur institute, around 135 km from Kolkata, had suffered without a director for almost a year.
IIT-Kharagpur is the oldest of the IITs and ranks 30th in Asia according to Times Higher Education survey.
Protesters in Delhi also submitted a memorandum to the offices of President Pranab Mukherjee and Prime Minister Manmohan Singh, requesting them to intervene in the matter.
The demonstration coincided with similar protests in other cities like Kolkata and Bangalore to seek the appointment of 48-year-old Dean Partha Pratim Chakrabarti as the institute's head.
Members of the IIT Alumni Foundation, as well as the teacher's and students have been pressing for appointment of Chakrabarti as the director, a process that has been stalled for over a year due to an alleged delay by the Central Vigilance Commission (CVC) in clearing his name. The post has been vacant since June 30, 2012.
"It is unfair that PPC (Chakrabarti) has not been appointed as the director, he is the most deserving candidate," said S.M. Murmo, a member of IIT Kharagpur Alumni Association.
Protesters raised slogans in favour of Chakrabarti, and displayed placards that read "Save IIT Kharagpur", "CVC, MHRD, clear PPC now", "IIT Kharagpur, no director for one year", "IIT helpless, HRD clueless" and "PPC for director".
An online campaign has also been launched by the alumni and teachers.
"For the first time faculty of an IIT is on road. This is not usual, IITians have different decorum, we are not normal protesters," said V.K. Jaitly member of IIT-KGP alumni association.
Chakrabarti's appointment as director was halted as he was accused in the Coal Net case between IIT and Coal India Limited (CIL), which was probed by the Central Bureau Investigation (CBI) and the CVC.
Coal Net was a Rs.28-crore project to enable data sharing between the coal ministry and CIL and its subsidiaries. It was awarded to IIT-Kharagpur. However, against the rules, the institute awarded the project to a third, private party, owned by an alumnus.
IIT-Kharagpur's, alumnus and co-founder of Hindustan Computers Ltd (HCL) Arjun Malhotra claimed in Delhi Friday that the CBI report recommended only a minor penalty against Chakrabarti.
According to CVC guidelines, matters with minor penalty must be resolved within two months of receiving statements. Alumni members say Chakrabarti had responded to the first CVC/CBI enquiry over four-and-a-half years ago.