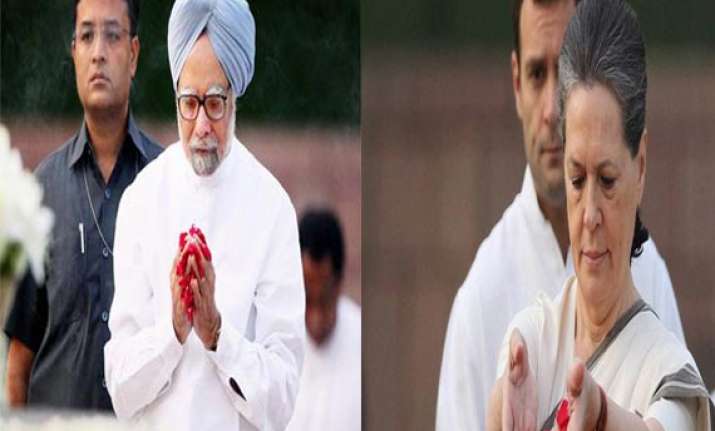 New Delhi: Prime Minister Manmohan Singh and Sonia Gandhi were seen together for the first time at Rajghat today after the controversy over Rahul Gandhi's remarks on the ordinance on convicted lawmakers broke out. 
The two leaders greeted each other with folded hands at Mahatma Gandhi's memorial here. Parliamentary Affairs Minister Kamal Nath and Delhi Chief Minister Sheila Dikshit were seated between them.
After the controversy erupted, Sonia Gandhi had publicly stated that the whole Congress party was behind Singh in the wake of demands and taunts from opposition parties that the blunt attack by Rahul on the government amounted to an insult of him and undermined his authority.
Singh had yesterday ruled out his resignation over Rahul's carping criticism on the ordinance but appeared unhappy over the manner in which it was done.