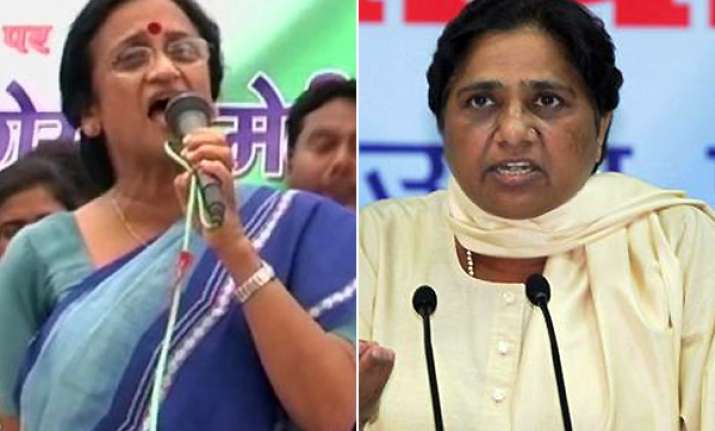 Azamgarh/Lucknow, Jan 1: Opposition parties on Saturday jointly launched a scathing attack on Uttar Pradesh Chief Minister Mayawati, accusing her of misusing government machinery for party works.

Opposition's reactions came against a statement by BSP MP Jugal Kishore in Azamgarh, where he allegedly said to a news channel that decision on the candidates was taken on the basis of "government report."

UPCC president Rita Bahuguna Joshi sought an inquiry into the issue, urging Election Commission to take a suo-moto cognisance into it.

She said the statement substantiates that Mayawati has misused government machinery.

"Instead of taking administrative work, the machinery was used for party works which led to mis-governance," she alleged.

Terming it a case of violation of model code of conduct, another opposition party BJP said Kishore's statement establishes allegations that BSP supremo Mayawati repeatedly misused the government machinery for her own benefit.

"If intelligence is being used for party works, then it clearly accounts for violation of the code of conduct and the EC should act on it," party spokesman Vijay Bahadur Pathak said.

Meanwhile, an apparently unmoved Mayawati continued to draw out strategy for the litmus test, holding party meetings to discuss campaigning strategy for the upcoming elections.

In the meeting today, the BSP supremo issued necessary directives to party coordinators in view of the polls and took feedback on various issues, apart from discussing details of her electioneering schedule, party sources said.