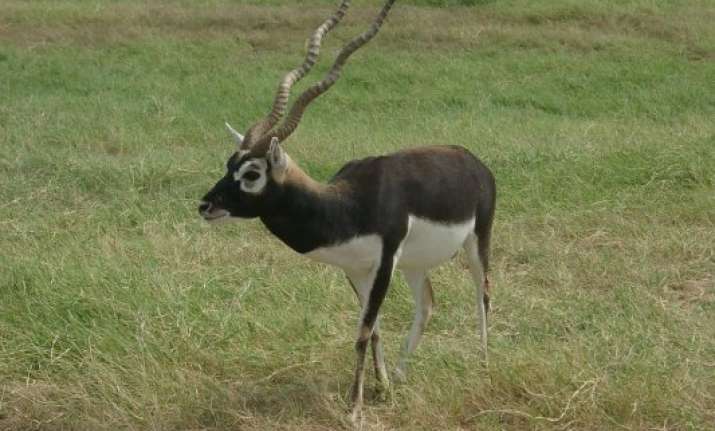 Ahmedabad: One person was caught with four carcasses of blackbucks by the forest department and the police in a joint operation, official sources said  yesterday.
The carcasses were of blackbucks allegedly shot by poachers near the national park at Velavadar in Bhavnagar district of Gujarat, officials said.
While on patrol near Nari village on Ahmedabad-Bhavnagar highway this morning, officials stopped and searched a mini-truck out of suspicion.
"After it was searched, officials found four carcasses of sub-adult blackbucks, which are animals protected under the Wildlife Act. We found bullet wounds on carcasses. Out of three persons, two managed to flee from the spot. We nabbed the driver of the vehicle and recovered two guns from him,
which were used for poaching," Chief Conservator of Forests (CCF -Wildlife) R L Meena.
Investigations showed these protected animals were killed near a small river outside the national park area.
"Many a time, these blackbucks go beyond the park. The spot, where they were killed, is 32 km away from the sanctuary. They were shot at near the Nari village, near a small river. We held one of the poachers and began further investigations," Meena said.
"We learned that these three poachers came from Palitana in search of blackbucks. They kill these animals for their meat. However, we are also investigating if there was any other purpose behind the poaching," Meena, who is heading the investigation, said.