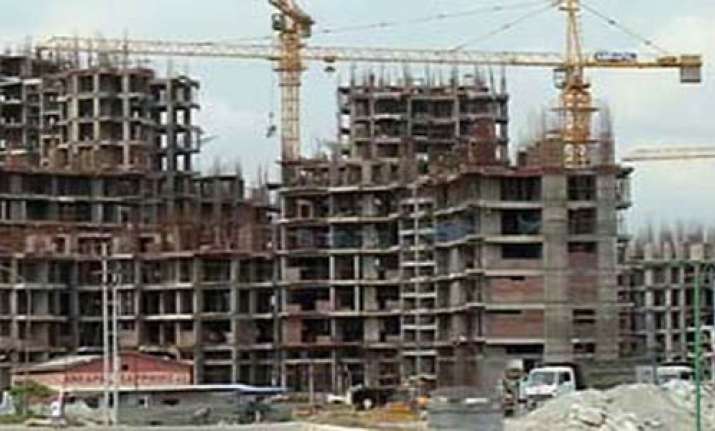 New Delhi, Jul 7 : Real estate developers in Noida have begun giving flat buyers alternative options: either to withdraw their money or take up flats in other projects. 

Following the Supreme Court order upholding Allahabad High Court order quashing the land acquisition of 156 hectares farmland in Greater Noida, Amrapali Smart City project developer has given the flat buyers two choices - either to withdraw or shift to an alternative project, Amrapali Dream Valley, which is about two kilometers away from the affected site.

Supertech Eco Village-II project flat buyers have been told by the builder that only a part of the project, on which construction is yet to begin, has been impacted by the court ruling.

Six real estate projects and nearly 6,000 buyers have been affected by the Supreme Court order asking the state government to return land to the original owners.

The Confederation of Real Estate Developers Association of India (CREDAI) said those affected have either already been moved to other projects or have been given the option of getting their money refunded, reports Hindustan Times.

According to Manoj Gaur, CREDAI president, Western Uttar Pradesh chapter, the SC decision has impacted projects of around seven builders and they have already taken steps to compensate buyers either by shifting them to some of their other ongoing projects or by refunding their money.

The association will be approaching the Greater Noida Authority soon to arrive at a workable solution. "We are planning to approach the authority to give us a letter of clarification that states that the remaining area of some projects has not been impacted by this order," he said.

Amrapali has shifted more than 3,500 buyers from its Smart City project to an alternative site — Dream Valley project."Approximately, 125 customers have gone in for a refund option. We have returned the amount to them with interest," said Anil Sharma, chairman and managing director of the Amrapali group.Asked about the next course of action, he said, "We would want Noida authorities to settle the issue or return our money."

Anuj Chaudhary, director, Panchsheel group, said 20,000 sq meteres of his project would be affected by the ruling. "Construction has not begun yet. Around 124 buyers have been hit. They will be given an option of shifting to another portion of the same project or to our other project Hynish in Sector 1 of Greater Noida."

RK Arora, chairman and managing director of Supertech Limited, said only 5% area of the Eco Village Phase-2 project, which falls in Shahberi village, has come under dispute. "We have not yet announced bookings nor have started construction in that area," he said.