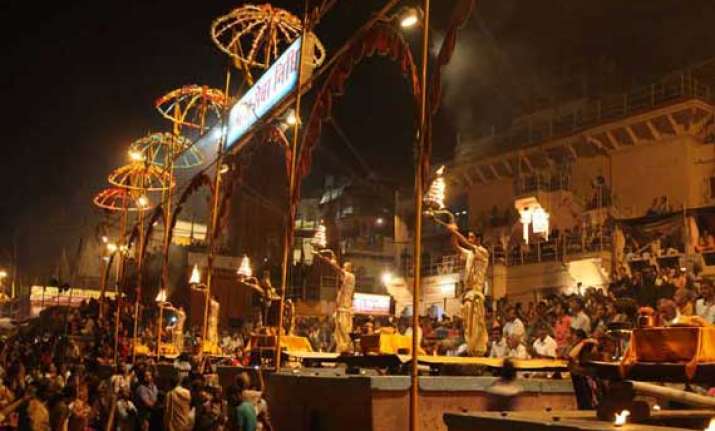 New Delhi: BJP Prime Ministerial candidate Narendra Modi on Thursday apologised to Ganga Maa for being denied Ganga Pujan.
Despite getting permission for the Ganga aarti, Modi tweeted on Thursday morning that he won't perform the aarti.
"My profound apologies to Ganga Maa for not being able to perform aarti today. Wish these people know that a mother's love is above politics," Modi tweeted.
As the highlight of the protest, Modi will drive down the roads of Varanasi in a roadshow as he makes his way to the BJP's office this afternoon.
"It is unfortunate that EC is not concerned about the institution's neutrality & that is why our Karyakartas have to embark on a Satyagraha," the BJP's prime ministerial candidate tweeted.
The Aam Aadmi Party though has questioned as to why the BJP has suddenly decided to go on a dharna.
In a tweet, AAP National Convenor and Varanasi candidate Arvind Kejriwal said, "The BJP has never bothered to sit on a dharna for the issues that matter to the people of Kashi. Now for a permission to hold a rally their top leaders will sit on dharna. What is the real politics behind this protest by BJP leaders?"