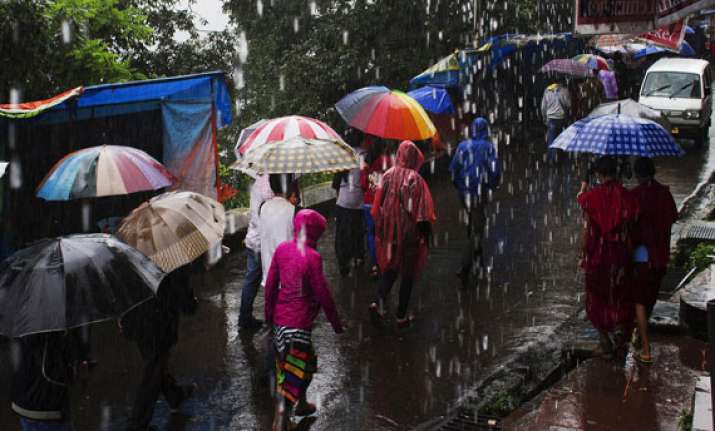 Pune, June 23: The Met. department has forecasted more rainfall for next 48 hours in India here on Sunday.
The rainfall would occur at most places in North-east, some parts of Jharkhand, Bihar and West Bengal. In the Northern India, the flood effected Uttarakhand may also witness more rains which may effect relief work there.
The rains would also occur in isolated parts of Uttar Pradesh, Himachal Pradesh, J&K and East Rajasthan. It may also occur in some places of Haryana, Punjab and West Rajasthan.
In Central India, Madhya Pradesh and Chhatisgarh would witness rainfall. Coming to peninsular regions, Andhra Pradesh, Karnatak, Kerala, Goa, Maharashtra and Tamil Nadu would be engulfed with rainy clouds.
The temperatures recorded in four metropolitan cities were:
Kolkata:   max 34.1 degrees Celsius & min 27.3  Degree Celsius
New Delhi: max 40.6 degrees Celsius &  min 29.8  degrees Celsius
Chennai:   max 39.0 degrees Celsius min 28.4  degrees Celsius
Mumbai:    max 32.6 degrees Celsius min 27.0  degrees Celsius