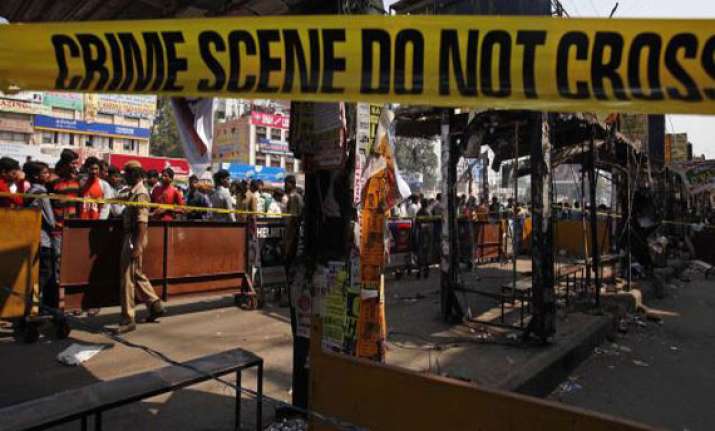 New Delhi, Feb 23: Prime Minister Manmohan Singh will visit Hyderabad on Sunday to take stock of the situation in the aftermath of twin bomb blasts there.
Dr. Singh will visit the hospital where the injured are being treated besides taking a briefing from Chief Minister Kiran Kumar Reddy, sources said.
Two bombs exploded within a span of minutes in Hyderabad on Thursday evening, killing 16 people and injuring 117.
The central government on Friday came under sharp attack in Parliament, with the Opposition saying terror was being dealt with in a casual manner.
Strongly condemning the blasts, the Prime Minister had said soon after the incident that those responsible for the "dastardly" act would not go unpunished.
He appealed to the public to remain calm and maintain peace.
Dr. Singh has sanctioned Rs. 2 lakh each to next of kin of those killed in the blasts and Rs. 50,000 each to those seriously injured from the PM's Relief Fund.
Investigators on Saturday claimed to have got "vital clues" in the probe, with the needle of suspicion zeroing in on banned militant outfit Indian Mujahideen.
Police announced Rs. 10 lakh award for information leading to the perpetrators of the serial blasts.