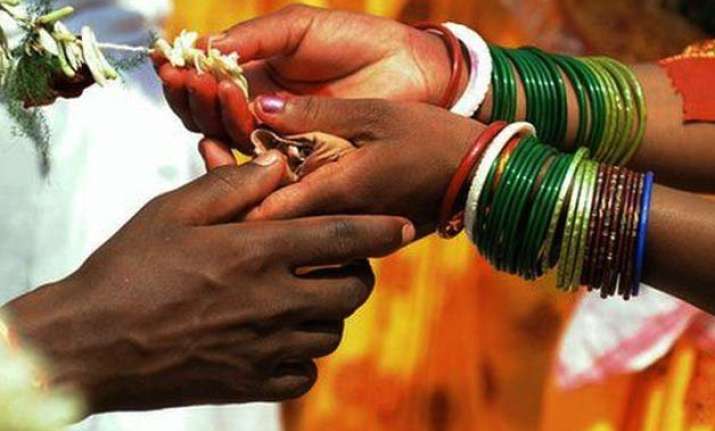 New Delhi:  Men's rights activists working for "gender-neutral" family laws have condemned the central government's move to term marital rape an offence, saying any new law would give scope to file false complaints.
"Marriage has an implied consent for sex. A woman who does not want to have sex with her husband should separate from him and file for divorce," Kumar V. Jahgirdar of Bengaluru-based Child Rights Initiative for Shared Parenting (CRISP) told IANS.
He said that in February too, the Supreme Court rejected a plea to make marital rape a criminal offence.
The government earlier said the concept of marital rape cannot be applied in India as marriage is treated as sacred.
"A law against marital rape will give many (people) the scope to lodge false complaints and might destroy the fabric of family life in the country. How does one prove in court that one night, sex was consensual and the next night, it was rape," Jahgirdar wondered.
The Pam Rajput committee recently submitted its report to the women and child development ministry, recommending that as a pro-women measure, marital rape should be considered an offence irrespective of the age of the wife and the relationship between the perpetrator and the victim.
The recommendations will be discussed in an inter-ministerial consultation on Monday.
Swarup Sarkar, president of the Save Family Foundation (Delhi chapter), said lawmakers were making a grave mistake not to make domestic violence and rape laws gender neutral.
"Words like husband and wife should be substituted by the word spouse. The accused must be presumed innocent until proven guilty. The burden of proof must remain with the complainant, who must establish that the crime has taken place," he said.
Jahgirdar said the success of a marital relationship lies in respecting mutual duties and responsibilities by both husband and wife.
"Denying each other sex is a ground for divorce except in exceptional circumstances. This applies to both men and women," he added.