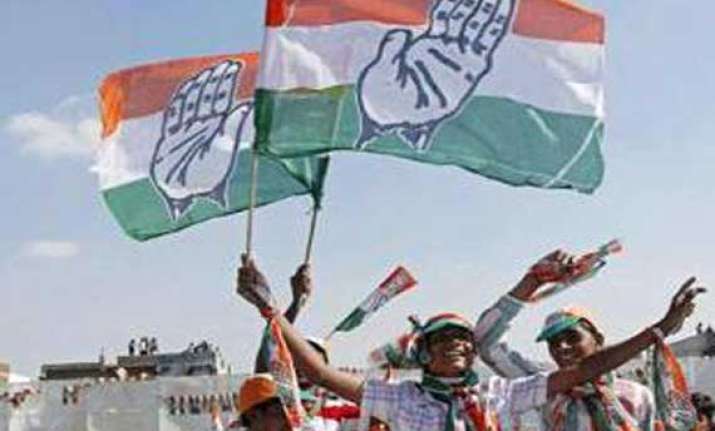 Bangalore: Top Congress and BJP leaders will launch a blitzkreig in Karnataka from tomorrow seeking to give a big thrust to the chances their parties in the April 17 Lok Sabha polls that holds out the prospect of a tight race between the two principal players.
Rahul Gandhi will address meetings in Bellary and Mangalore tomorrow, Congress announced today, as the ruling party in the state is going all out to reverse the trend of the 2009 polls which saw the party get six seats and BJP 19. JDS had bagged three seats out of the 28.
The Congress vice-president will again visit the state on April 7, when he will hold rallies in Chikkodi, Raichur and Bangalore Central, KPCC President G Parameshwara told reporters here.
Congress president Sonia Gandhi will address meetings in Kolar and Dharwad on April 8, he said.
BJP has already announced that its prime ministerial candidate Narendra Modi will hold a rally in Bangalore on April 8, after covering Shimoga, where former Chief Minister B S Yeddyurappa is contesting, and Mysore the same day.
Banking on "Modi wave", the BJP is planning to bring Gujarat Chief Minister for another round of rallies a few days before the single phase April 17 polls.
BJP is looking to Karnataka to boost its prospects as it hopes to replicate the 2009 success or go even beyond that.
The party brought back Yeddyurappa to regain the space it had yielded to him in the 2013 Assembly polls, when his outfit Karnataka Janatha Paksha had secured 10 per cent votes and played spoilsport.
n a similar move, the BJP also welcomed back Sriramulu, a one-time close associate of former minister and mining baron Janardhana Reddy, as it feels his entry would add incremental value given his own sphere of influence among the Valmiki community.