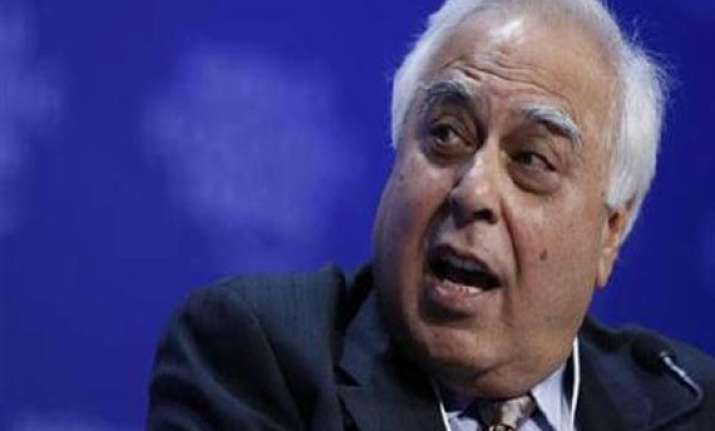 New Delhi, May 31: With an aim of bringing transparency in judicial proceedings, Law Minister Kapil Sibal today said working of trial courts should be audio recorded and discussions are on in this regard.  "...We want that to bring transparency, at least the proceedings are audio recorded but the government cannot do this on its own.
"We will discuss it with judiciary, Chief Justices, because trial courts fall under High Courts and till the High Courts approve this, it can not be implemented. But our talks will continue," Sibal told reporters here.  He said although the courts are public places, due to lack of recording facilities, nobody knows what is happening inside them.
"In other countries, proceedings of the trial court are audio recorded but not in India.... What the judge is saying, witness is saying, cross examination is saying, how work is taking place, nobody knows although the courts are public places," Sibal said.
The Law Minister, who also holds the Telecom Portfolio, is also working on a video conferencing facility to remain in touch with the law officers posted in the Supreme Court and 24 high courts across the country.
He proposes to use the facility to hold real-time consultations with them on important cases.  Video conferencing facility is available to top bureaucrats to hold interaction while sitting in their offices.