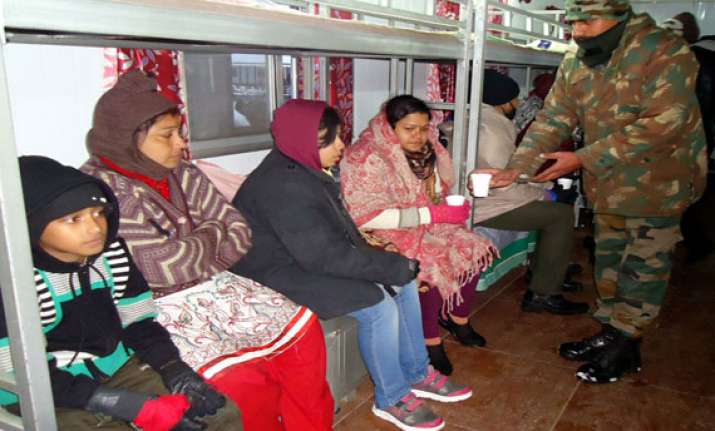 Kolkata: Army personnel have rescued nearly 600 tourists, including women and children, who were stranded due to heavy snowfall in Sikkim, a defence spokesperson said Monday.
In a rescue operation carried out by personnel of the Trishakti Corps, 584 tourists, including 106 women and 14 children, who were visiting Nathu La, were rescued from two locations.
In the first incident, 250 tourists got stranded near milestone 17, after their tourist vehicle tilted precariously, blocking nearly 40 other vehicles.
Another 334 tourists in 65 vehicles were stranded near Nathu La.
The army rescued the tourists, took them to a safe place and provided them shelter. Telephone facility was also provided enabling them to contact their families.
They were sent to Gangtok Monday morning.